Christopher Street West (CSW), the non-profit behind the annual LA Pride Festival and Parade, announced today that it has officially kicked off a search for a full-time executive director. The Aspen Leadership Group has been retained to conduct the search on behalf of the CSW board of directors.
LA Pride in 1970 was host to the world's first-ever permitted parade advocating for gay rights. For decades it has operated without a full-time paid staff, with much of its work on the annual Pride event done by contractors and volunteers, many of them its board members.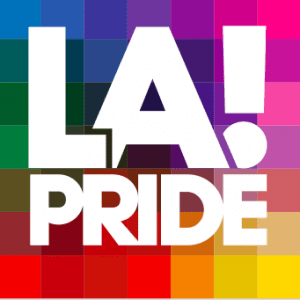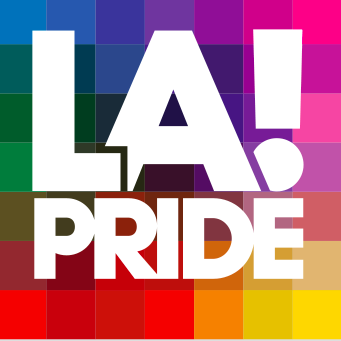 CSW has struggled financially in recent years and also has had to deal with threats of boycotts by LGBT people who felt marginalized when it branded its annual event in 2016 as a music festival for millennials and reduced programming for lesbians and transsexual people. That year WEHOville disclosed that CSW had suffered a net loss $395,918, the largest by far based on a comparison with losses revealed in tax filings over the last few years.
Also, in January of last year four of its 15 board members resigned, complaining about a lack of transparency and being forced to sign what some saw as onerous non-disclosure agreements.
Complaints about its management go back to at least 2000, when the L.A. Weekly. disclosed CSW's reimbursement for lavish spending by board members on travel and entertainment.
Last August CSW announced that it was opening up its process for selecting board members and invited people to fill out applications available online. Its new board consists of several people active in the LGBT community and in local civic and minority community affairs. They include Estevan Montemayor, an aide to L.A. City Councilmember David Ryu and former chair of WeHo's Public Safety Commission; Brian Rosman, whose Dog and A Duck public relations and marketing firm has represented prominent clients such as The Abbey, and Gerald Garth, manager of program operations at the AMAAD Institute, which provides help to members of minority communities struggling with addiction and disease.
In an announcement of the search, CSW said that the executive director "will play a critical role in developing the vision and strategy guiding the organization's future. For years, the organization has been run entirely by its unpaid, all-volunteer board of directors."
"As we look toward the future and set our sights on making LA Pride a must-experience Pride destination for the global LGBTQ+ community and our allies, there is no better time than now to recruit a forward-thinking leader who will be at the very heart and soul of making this vision a reality," said Estevan Montemayor, who is the Search Committee chair. "This announcement marks a significant milestone for CSW, one that's been years in the making. We have worked hard over the last few years to build enthusiasm and momentum around the LA Pride brand. We're now ready and in a better position than ever to take this important step forward, ensuring our organization's long-term future and growth."
"As human rights and civil liberties for the LGBTQ+ community face serious political challenges, the timing is right for CSW and LA Pride to bring on a strong and passionate Executive Director to help us lead this charge," added Montemayor
"The Executive Director, who will be the organization's only full-time, paid employee, must possess a true passion for advocacy, a deep understanding of the organization's history, and an ability to collaborate with city officials and community leaders to address the issues most important to the local LGBTQ+ community today," CSW said in its announcement. "Candidates with a strong sense of ethics, a high degree of integrity and a natural sense of empathy are strongly encouraged to apply today."
More information on applying for the position is available online.
This year's annual LA Pride Parade will take place on June 10 while the LA Pride Festival will take place on June 9 and 10 in West Hollywood. Tickets for the LA Pride Festival will be on sale soon.