Sometimes it makes sense to speak up and speak out.
Consider what Jessie Meehan accomplished (with the help of the ACLU of Southern California) after a clerk at a Walgreens at 1501 Vine St. near Sunset denied her access to the women's restroom.
The clerk told her she would have to use the men's restroom.
"I asked her why," Meehan said, "and she told me I looked like a man and needed to use the men's room."
Meehan ended up having to use a stall in the men's room. She was humiliated and upset. Afterward, she sought a change in the company's policies.
Through her efforts, with the backing of the ACLU of Southern California, the Walgreens pharmacy chain with more than 8,000 stores nationwide adopted a policy to address bathroom discrimination.
As part of a directive to employees, the company stated: "All individuals have a right to use restroom facilities that correspond to the individual's gender identity."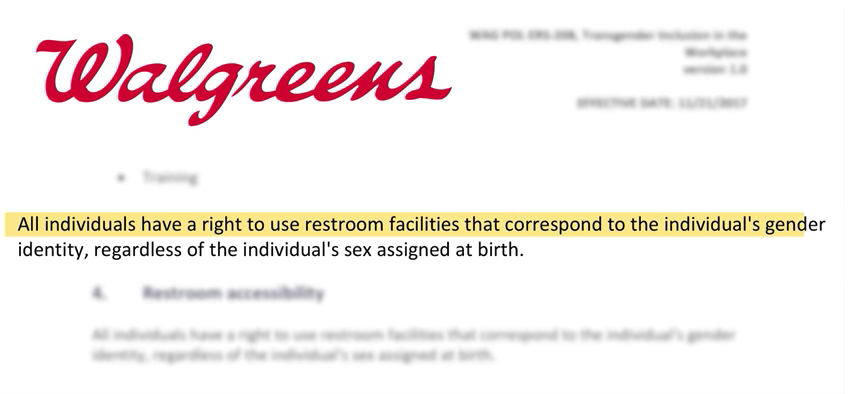 As the ACLU noted in an announcement of the action, Walgreens is known as an LGBTQ-friendly company. Last year, it was honored, for the 11th year in a row, by the Human Rights Campaign Foundation for scoring 100 percent on its Corporate Equality Index. HRC also named Walgreens as one of the "Best Places to Work for LGBT Equality."
But as the situation faced by Meehan showed, bathroom discrimination can still be a source of disenfranchisement at even the most progressive companies. The incident happened on LGBTQ Pride weekend last summer.
In an email sent to Walgreens customer relations, Meehan said she was on her way to Pride when she stopped at the store. After spending about $20 on items, she asked to use the women's bathroom and was refused. A store manager concurred with the sales associate that it was store policy to restrict access to the gender-specific bathrooms based on staff perceptions of a customer's appearance.
"I had to go so I didn't put up much of a fight and used the stall while the men used the urinals next to me," Meehan wrote in an email to the company. "This in itself was very humiliating for me and I felt extremely uncomfortable."
Meehan continued on to the Pride festival where she sought out the ACLU SoCal booth and told her story.
ACLU SoCal Staff Attorney Amanda Goad began discussions with Walgreens that led to the new policy.
"Everyone needs safe restroom access, and California law protects every person's right to access restrooms based on their gender identity in workplaces, schools, and business establishments," said Goad. "It's important for businesses to make sure their employees understand that requirement, just like Walgreens is now doing, because Jessie Meehan had the courage to stand up for her rights."