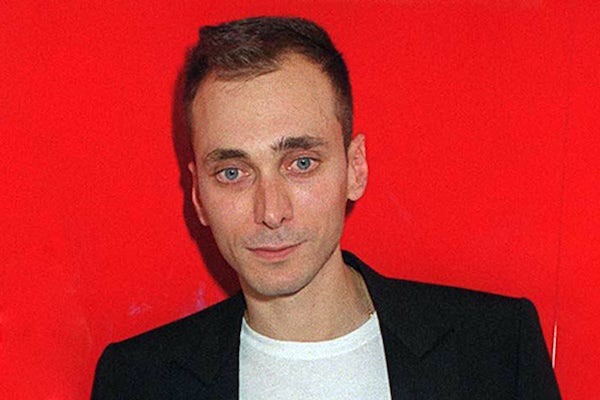 In West Hollywood, where most celebrity-struck residents go "ooh and aah" if they spot Lisa Vanderpump or Kourtney Kardashian on the street, few were aware that for four years the creative director of one of the world's leading fashion brands worked from an obscure white building at 9016 Santa Monica Blvd. across from Pavilions, where the rare local fashionista might occasionally spot the modest designer in the shopping aisles.
Hedi Slimane left Saint Laurent and West Hollywood in March 2016. But Slimane, who was born in Paris, never left Los Angeles. He is said to love L.A. so much that, before accepting the Saint Laurent position, he insisted that François-Henri Pinault, chief executive of PPR, the company that owns Gucci, Saint Laurent, Puma and others, let him run the design studio in L.A. rather than Paris and fly in employees from Paris for consultations.
After leaving Saint Laurent in 2016, Slimane refocused on his photography, something else he is famous for. However, last week he took over as artistic and creative director of Céline, another famous fashion brand. Now he is said to be working from the former headquarters of Victoria Grey Inc., which is located at 8452 Melrose Place in Greater WeHo.
Those who don't follow fashion might not recognize Slimane by name. But men who have found themselves struggling to fit into super-slim suits and jeans have Hedi Slimane, known as the "Sultan of Skinny," to blame (or thank). It is said that Karl Lagerfeld lost 90 pounds so that he could fit into Slimane's stylish slender jeans. Slimane became the "Sultan of Skinny" while working as the creative director at Christian Dior Homme, where he was until 2007.
Slimane got his very early start as creative director of Yves Saint Laurent's Rive Gauche Pour Homme menswear line from 1997 to 2000. He left there after YSL was purchased by the Gucci Group and took the position of creative director at Dior Homme. He left that position in 2006 and moved to Los Angeles to pursue his passion for photography. In 2012 Slimane was named creative director of YSL and moved the design studio from Paris to West Hollywood and also renamed the brand Saint Laurent Paris.
At Céline, a women's wear brand, Slimane is  planning to launch a menswear line. This will be his first experience designing women's wear lines. Tom Ford, famous as creative director for Gucci and Yves Saint Laurent and now his own eponymous fashion line, is said to be working now from the 9016 Santa Monica Blvd. space once occupied by Slimane, something WEHOville has been unable to confirm.