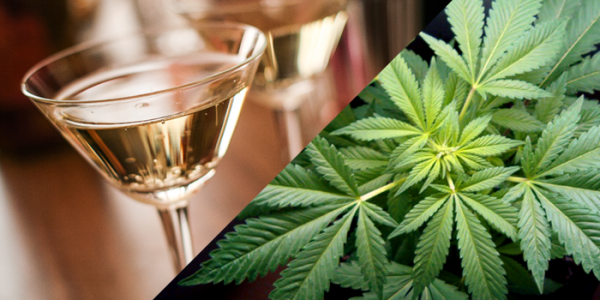 West Hollywood is known as the "Creative City." But could that slogan give way to "Smashed 'n Stoned"?
That might depend on whether the California legislature passes (and the governor signs) Senate Bill 905, would make WeHo one of six cities in the state that can allow bars to pour alcohol until 4 a.m. And on whether the West Hollywood City Council decides to actually extend those hours.
The people of California already have made it easy to get stoned with the passage of Proposition 64, which legalizes the sale of recreational marijuana. You've probably noticed that the lines outside the pot shops last month were longer than those outside the Troubadour and the Rainbow Room. The city soon will begin accepting and reviewing applications for up to eight recreational and eight medical marijuana shops, which when approved are likely to mean shorter lines but more weed.
West Hollywood already is pretty well liquored up. WeHo by the Numbers reports that West Hollywood had 234 active alcohol retail licenses in in November 2016. "Of those, 197 were 'on-sale' licenses typically issued to restaurants and bars. The other 37 were "off-sale" licenses for stores that sell alcohol."
On a per capita basis, that is 61 liquor licenses for every 10,000 residents, roughly 50% more than Beverly Hills and twice that of Santa Monica and Culver City.
But it's in licenses per square mile that West Hollywood already can begin to make a claim for "Smashed." With 116 restaurant/bar licenses per square mile, it ranks No. 1 in the State of California. No. 2 is Carmel, which seems relatively sober by comparison.
Of course West Hollywood is a city that makes its living largely off of tourism, so many of our drinkers come from out of town to party. There also is an argument that keeping bars open and pouring until 4 a.m. will mean more alcohol sales but not necessarily more drunken behavior if bartenders are vigilant in not serving obvious drunks.
State Sen. Scott Wiener (D-San Francisco), who introduced SB 905, argues that the existing liquor law, which sets last call at 2 a.m. needs to be updated to fit with the current culture. Wiener notes the current law was passed more than 80 years ago, after the 21st Amendment ended prohibition in the 1930s. He also has pointed out that cities such as Atlanta, Chicago, New Orleans and New York already allow alcohol sales after 2 a.m. (In Miami Beach the cut off is 5 a.m.)
So the questions are:
1) Should the legislature pass and Gov. Brown sign Senate Bill 905?
2) And if the bill passes, should the West Hollywood City Council actually approve liquor sales until 4 a.m. (The Council, in a four-to-one vote with Councilmember Lauren Meister opposed, voiced its support for the 4 a.m. limit in April of last year).
Why or why not?
Please share your thoughts in the comments below (and remember, we're looking for your opinions, not criticism of other commenters).
And no matter your position, share it with Wiener and West Hollywood's representatives in the state legislature. You can send a message to Wiener by clicking here. You can send a message to Assemblymember Richard Bloom by clicking here and to State Sen. Benjamin Allen by clicking here.