Tickets apparently are selling fast for this weekend's production of "The Vagina Monologues," which might be attributed to a new level of awareness about the status and treatment of women thanks to the #MeToo moment and women's marches.
The play will be performed at 2 p.m. on Saturday and Sunday at the City Council Chambers at 625 N. San Vicente Blvd. The play will be performed by local grassroots activists and leaders, and will feature original material written by the cast that spotlights the diversity of women's voices and their stories.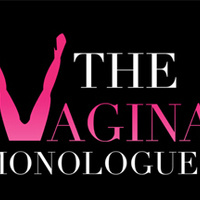 Twenty years ago, Eve Ensler's play gave birth to V-Day, a global activist movement to end violence against all women and girls (cisgender, transgender and gender non-conforming). The movement brought attention to issues of harassment, rape, battery, incest, female genital mutilation and sex slavery. Every year around the world, The Vagina Monologues is performed by local activists to raise awareness and funds for organizations supporting women. To date, these events have raised more than $100 million for grassroots anti-violence groups and safe houses worldwide.
The cast for this production includes West Hollywood City Councilmember Lindsey Horvath, former Councilmember Abbe Land, Alana Roshay, Amanda Smash Hyde, Chela Demuir-Cartier, Chelsea Byers, Frances Fisher, Gia Ryan Olaes, Ivy Bottini, Jazielle Noelle Triplett, Karen Eyres, Kristina Mitchell, Marie Cartier, Noemi Torres, Sara Mitchell and Toni Sawyer.
The V-Day event will also feature a reception, a silent auction and a screening of "I Remember Nicole," the City of West Hollywood's new anti-domestic violence public service announcement. It will include distribution of the city's "Only Yes Means Yes" campaign materials, which educate the community about sexual assault and promote a message of consent. There also will be a special appearance by the Hollywood chapter of the Handmaid Coalition, which stands for equity in gender and race representation on and off screen.
This event is co-sponsored by the City of West Hollywood's Women's Advisory Board, Transgender Advisory Board and Lesbian and Gay Advisory Board; Pacific Shore NOW; California National Organization for Women; V-Day; One Billion Rising – Los Angeles; the Los Angeles County Young Democrats; the Stonewall Democratic Club, and GWEN.
Tickets are $15 and proceeds benefit Planned Parenthood Los Angeles. Tickets can be purchased online or by calling (323) 596-7389. Validated parking is available in the adjacent five-story parking structure.
For additional information, please call the City of West Hollywood's Event Services Division at (323) 848-6823. For people who are Deaf or hard of hearing, please call TTY (323) 848-6496.