West Hollywood residents and visitors will get a free pass on parking meter regulations on Monday, which is the annual President's Day holiday.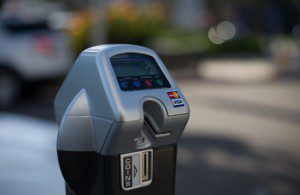 Not only will drivers not be required to put money in meters, there also will be no enforcement of rush hour towing laws or street sweeping restrictions
Residential permit parking and all other parking regulations will be enforced on Monday. And enforcement of all parking regulations will resume on Tuesday, Feb. 20.
City Hall and the automated parking garage behind City Hall will be closed on Monday. And the regular City Council meeting will be moved to Tuesday at 6:30 p.m. at the City Council Chambers, 625 N. San Vicente Blvd.
According to History.com, "Presidents' Day is an American holiday celebrated on the third Monday in February. Originally established in 1885 in recognition of President George Washington, it is still officially called "Washington's Birthday" by the federal government."