West Hollywood now will permit short-term rentals such as those through Airbnb, but only in a house occupied by its owner who is on site while the guest is staying.
In making that decision last night, the West Hollywood City Council rescinded its total ban on short-term rentals that was put in place in 2015. However, it also rejected a proposal by City Hall that would have permitted such short-term rentals anywhere so long as the tenant or owner continued to live in the house or apartment unit and the tenant had the written permission of his landlord to rent out a room to a traveler.
The ban on short-term rentals such as Airbnb, VRBO, Homestay and Couchsurfing will affect the vast majority of the city's households, given that 78% of West Hollywood residents are renters.
Councilmember John Duran and Councilmember John D'Amico opposed last night's decision. Duran argued that such short-term rentals already are happening across the city. "So, from a pragmatic point of view, better to have a regulated version because it will be nearly impossible to enforce a flat ban."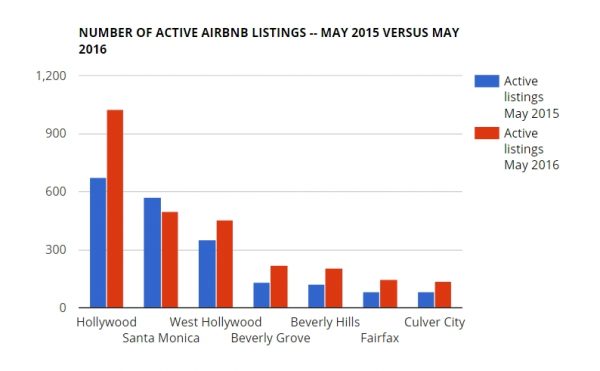 D'Amico agreed. "This is happening, and we're getting none of the benefits," he said, noting that money generated from taxes on such short-term rentals could go into the city's Affordable Housing Trust Fund.
Mayor John Heilman initially proposed changing the ordinance under consideration to allow short-term rentals only in apartments that aren't covered by the city's rent stabilization act, which covers 93% of all rental housing units in West Hollywood. Heilman said he was concerned that, in permitting short-term rentals, landlords would have an incentive to evict long-term tenants and then rent their apartments out to travelers at much higher rates.
Councilmember Lindsey Horvath proposed banning short-term rentals of all apartments. Councilmember Lauren Meister said that allowing short term rentals meant "we're taking away the opportunity for someone to live in West Hollywood … I really feel that this is going to be the downfall of the community."
Heilman's argument got support and applause from several of those in the City Council audience. Wendell Jones, who works with the Coalition of Economic Survival, a non-profit advocacy group for low and moderate income people, described Airbnb as one of the reasons for the homelessness crisis in Los Angeles County. Jones said he is helping tenants sue a landlord who evicted them and then began using their apartments for short-term rentals.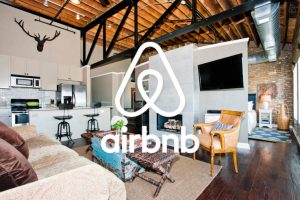 As in past meetings on this subject, other residents described how the ability to rent out a room to a traveler was what made it possible from them to pay their rent.
The City Council's decision is likely to surprise some residents who have advocated for legalizing short term rentals. The Council in 2015 reiterated its strong ban on all short-term rentals. Then, under pressure from residents who said they needed the income such rentals provided, and from City Hall, which noted the difficulty of enforcing such an ordinance, it reconsidered that ban.
City Hall came back with a proposal like that presented last night, which would have permitted regulated short-term rents for no more than 90 days a year. That proposal was reviewed by the city's Planning, Rent Stabilization and Business Licensing commissions.
After discussion by the City Council, City Hall staffers came back with the proposal on last night's agenda
The bill approved by the City Council last night will come for a second reading and final approval at a future Council meeting. Meanwhile, Jeff Aubel, the city's code compliance manager, said his staff would begin working on a plan for implementing the new rules. Aubel said that six months after they are in place, he will bring back to the Council information about how the program is working. That will allow the Council to review its efficiency and decide whether to renew it when the rules it approved last night expire in two years.