Like a champion boxer who manages to struggle back to his feet while the referee is doing the count, Larry Block and The Block Party are up for another round.
In an interview with WEHOville, Block said that Chris Miller, owner of Revolver, has dropped his plans to expand that video bar on the northwest corner of Santa Monica Boulevard and Larrabee Street into the space occupied by The Block Party next door.
Block announced in December that his store would be closing after Miller obtained the permits and approvals he needed to expand the bar into the Block Party space. Block's lease was set to expire at the end of the month, and Miller had a right of first refusal to take over the space.
Block had announced in 2015 that his lease had expired and would not be renewed, which spurred more debate about changes in WeHo's Boystown area and whether it will survive as a gay-centric nightlife and shopping district. However in January 2016, Block said that his landlord had renewed his lease and he would be staying.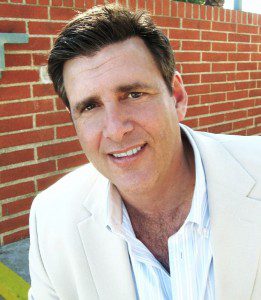 While Block frequently expressed sadness over the past few months about the closing of his store, which he opened in 2009, he also said he was determined to move ahead. He explored other retail locations and the possibility of getting into the cannabis business.
With the renewal of his lease, Block said he is pushing ahead with an earlier plan to open a coffee and dessert bar with tables on the sidewalk outside the store, which is at 8853 Santa Monica Blvd. That will require going through a lengthy permit application process with the City of West Hollywood.
Block said the last three months have been difficult, with customers walking in and asking "When are you closing?" and saying they would miss the store. Open until 2 a.m. it has attracted both gay men and heterosexual customers with a wide variety of apparel, including somewhat risqué men's underwear, as well as cigarettes and "poppers," which are small vials of alkyl nitrite used by gay men to enhance sexual pleasure.
Block said he has just obtained an exclusive license to sell Andrew Christian-branded underwear at his WeHo store. Andrew Christian operated its own store not far away but recently closed, saying it was relocating to downtown Los Angeles. But so far it has not opened a shop there.
"We are moving forward," Block said. "We're excited. I'm happy to spend the next years here. We have to work out the new store front and how to get the various approvals."
Block also praised his neighbors for their support, calling out especially Micky's, on the west side of The Block Party, and its owner, Michael Niemeyer.
"Full steam ahead," Block said. "We'll continue to be the gayest store on earth, even gayer with Andrew Christian."
WEHOville has reached out to Chris Miller but as of publication has not received a response.