Waze, the traffic app, helps drivers find ways around backed up traffic, often by routing them through neighborhood streets. Now the City of West Hollywood is looking to find ways to collaborate with Waze to reduce the traffic on local residential streets.
The City Council will consider on Monday a proposal by Councilmembers John D'Amico and Lindsey Horvath to find ways to deal with Waze and also to make it easier for the city to install traffic calming measures in multi-family neighborhoods where it is difficult for residents to get signatures on the petitions now required for such installations.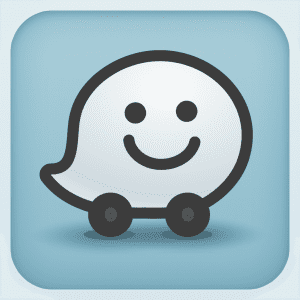 Various neighborhood traffic studies conducted by the city have recommended traffic calming measures such as street lumps or round-a-bouts. However, the city must have approval of at least 51% of a neighborhood's residents to put such measures in place. Residents or neighborhood groups also can petition City Hall for traffic calming measures, but again they need to collect signatures from 51% of residents.
The city's Planning & Development Services Department (formerly the Community Development Department) is in the process of bringing the petition process online. At some point this Spring it will be accessible on mobile devices and the city's website. That will eliminate the need to go door-to-door to collect signatures.
However, the number of signatures needed in multifamily neighborhoods makes even the mobile or web petition approach a less than workable solution.
"Residents in these neighborhoods are required to gather more signatures because of the density of units and may face difficulties accessing building with locked doors or gates," says a memo to the City Council. "The city has already developed a list of possible traffic management devices without a community petition. In some cases, it may be possible for city staff to initiate test interventions without the added burden on community members."
The proposal coming to the City Council asks that city staffers identify such measures and consider installing and testing them without requiring a petition.
The memo to the Council cites conversations between the City of Los Angeles and Waze. In 2015 Los Angeles agreed to share with Waze information about traffic accidents, road construction and other road closures that might slow a commute. In 2016, Waze agreed to include a feature that Angelenos can use to avoid routes requiring a left turn on a hazardous street, which some call a "Waze suicide." It isn't clear that Waze has done anything, however, to limit cut-throughs in residential neighborhoods.
Other digital apps, such as Google Maps, which are used by drivers for Uber and Lyft, are known for directing those drivers north to Fountain Avenue to make a left turn during rush hours.
The City Council will consider this proposal at its Monday meeting, which is at 6:30 p.m. at the City Council Chambers, 625 N. San Vicente Blvd.