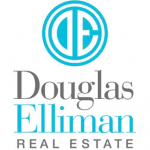 Douglas Elliman will soon open an office in West Hollywood, making it the sixth L.A. County location for the national real estate firm.
The office, whose opening was first reported by The Real Deal, a real estate industry website, will be home to Kyle Giese and Adam Rosenfeld, founders of the Mercer Vine real estate brokerage, and Justin Mandile, a top broker at Mercer. The Real Deal Reports that the office will house about 50 people.
Elliman's other L.A. County offices are Beverly Hills, El Camino, Malibu, Beverly Hills Wilshire, Brentwood, Burbank and Pacific Palisades.