Last year I wrote an op-ed on this website on the topic of homelessness and how a multi-pronged strategy must be implemented to address and solve this increasingly dire crisis we face as a city, as a state and as a country.
Since then, things have only gotten worse: just days ago we had yet another attack, this time fatal, involving a homeless individual. This is a public safety crisis for both the homeless people themselves as well as for our residents, and I'm hopeful that immediate, tangible steps will be taken by the Sheriffs Department to increase foot patrols on the Eastside where this problem has become particularly urgent.
In addition to public safety, there is also the housing element which, I believe, as I've been saying for a while now, is the ultimate solution. Yes, temporary shelter, mental health services and an increased emphasis on public safety are important, but until we build more permanent housing, we are fooling ourselves to think we can solve this.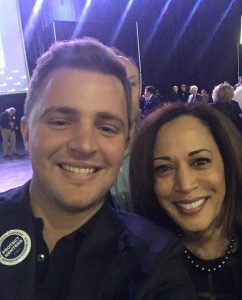 As I said in remarks in front of the City Council this past Monday, I'm excited that the idea of motel conversions is being explored; it's already been tried in WeHo-adjacent areas with great effectiveness. Some question whether there are sufficient monetary resources to do it, but with a combination of help from the city's Affordable Housing Trust Fund, plus the possibility of public-private partnerships, I think there's more than enough in that regard.
I think a critical conversation needs to be had in terms of re-writing our zoning codes in certain areas and looking at how we can encourage more transit-oriented housing. It may be a politically tricky issue, but we need to be honest and talk about the punitive impact of parking requirements and other factors that disincentivize developers from looking at innovative ideas such as micro units.
One other thing is that our state must repeal the Costa-Hawkins via the Affordable Housing Act, which will hopefully be on the statewide ballot in November 2018. Unfortunately there's only so much we can do locally on this, but I believe that the initiative will qualify for the ballot and that California voters will make the right choice. I just got back from the California Democratic Convention in San Diego a couple of weeks ago, where I spent time meeting with local and state leaders to advocate in favor of repeal.
All in all, here's my point: it's time for less talk, more action. The Council is slowly moving the conversation forward, but given the rapidly increasing severity of this problem, some tangible, comprehensive steps need to be taken very, very soon.