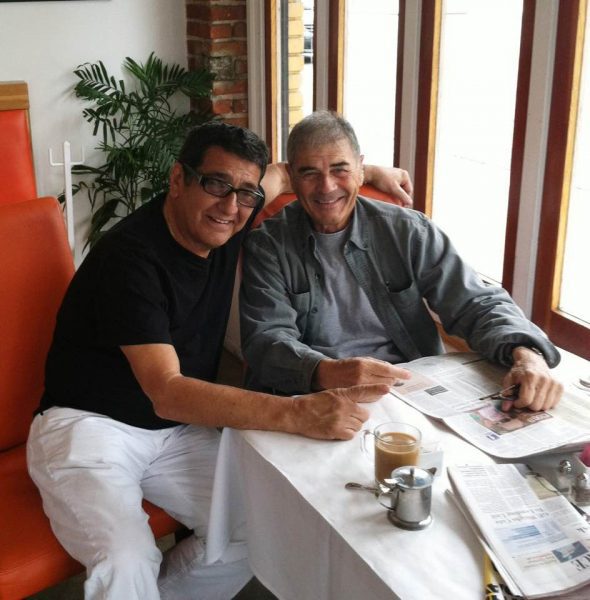 When you think of iconic restaurants in West Hollywood, the list is long. While maybe not as trendy as Sur or as famous as The Rainbow, for many in West Hollywood Marco's is a West Hollywood institution. We've all seen establishments come and go with a pretty high frequency in this town. That Marco's is now celebrating its 25th year might be enough to put it on the icon list. Owner and co-founder Marco Cappani is a living history of West Hollywood itself.
Born in Washington in 1956, he eventually moved to Havenhurst Drive as a child with his mother and brother. He's lived on that street ever since. He even went on to raise his own kids on Havenhurst. When he moved to what is now West Hollywood, much of the area was undeveloped fields along with a railroad track. There are definitely no tracks or fields to be seen anymore. Marco compares his life growing up in West Hollywood (or at least what is now considered West Hollywood) to a popular, Emmy-winning hit.
"In 'Pretty Little Lies,' everyone has a hidden story. My hidden story is about all the things that happened to me in West Hollywood. When I was a teenager, my first job was folding newspapers at a store at this very corner. It was a market/liquor store, and we would make deliveries to people like Milton Berle, George Putnam and Peggy Lee. Another one of our customers was Veronica Lake.
"At that time, the studios had let her go because once you hit 30, you were out. There were so many starlets coming up that they didn't take a chance unless you were a Katherine Hepburn or someone like that. My first affair was with Veronica Lake when I was a teenager. It happened more than once. It also happened with one of Marlon Brando's ex-wives, Anna Kashfi. So much has happened."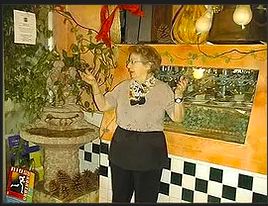 Years after those wild oat-sowing teenage years, he decided to go into business with his mother. In 1993, his mother, Franca, a lifetime server, wanted to open a restaurant. She wanted to name the restaurant Marco's. Her business partner at the time, Pietro, agreed, and Marco's Trattoria opened across the street from its current location in a defunct strip mall. He explains the menu concept for the fledgling restaurant.
"We created a menu of classic Italian dishes. Pietro was from Naples and my mother was from Florence. Many people were used to Italian food from southern Italy, which is spicier. My mother is from Tuscany, so the food is more delicate. We soon found a loyal clientele that liked their local trattoria."
After a year or two, Marco decided that this was what he wanted to do and made it his career. His mother had become something of a local celebrity, and he gives her credit for the restaurant's early success. He eventually found himself at an unfortunate crossroad.
"When mom passed away in 2001, I had to take over the business and make a decision. I decided to continue the business, and we had the opportunity to move [to our current location]. The strip mall went up for sale and Walgreen's bought the lot. The landlord gave us four years to move. That's when I moved to this location. It was Buzz Coffee Shop in those days. I was remodeling the coffee shop while I operated Marco's across the street."
The move across the street didn't hurt the bottom line. In fact, it flourished. With his stories about his own personal experiences with old Hollywood, he can relate to some of his most loyal clientele.
"Our fan base is a lot of old Hollywood, like Robert Forster over there. They used to go to Schwab's, which was right up the street. After Schwab's closed, they went to places like Silver Spoon and The French Market. When those places closed, they started coming here. Even when Clay Aiken was on 'American Idol,' he used to come in with his boyfriend and friends and watch the show on Tuesday nights."
For any restaurant to thrive for 25 years, you can't forget what made you successful in the first place, but you also have to evolve. Already one of the most popular brunch places in town, Marco's recently added six new items to its breakfast menu. You can now find a Scramble Primavera, Huevos Racheros, a Burrito Americano, the classic BLT and two breakfast pizzas. Were you a fan of the Cobb Omelet or the Eggs Florentine and are worried that they're not on the new menu? Don't worry. You can still order them.
While there is no universal secret to success, Marco believes his mother was the secret ingredient.
"It all goes back to mama really. They never experienced anything like her before. She was right off the boat. She was real. She didn't pull any punches. If you were a regular and she didn't like the person you were with, she'd pull you aside and say, '[with a heavy Italian accent] I don't know. I don't have a good feeling about him.' With delivery services, like Postmates now, we might not have a lot of people in the restaurant, but we get a large percentage of our sales from deliveries. People feel like family here, but it boils down to the food. We make good food for a good price. We don't try to be anyone else. We are just who we are."
In a town full of wannabes, that just might be the most sage advice of all.
Marco's is open seven days a week from 8 a.m. to 10 p.m. Happy Hour is Monday through Friday from 3 p.m. to 7 p.m.
Marco's Trattoria
8200 Santa Monica Blvd
(323) 650-1060
www.marcoswesthollywood.com