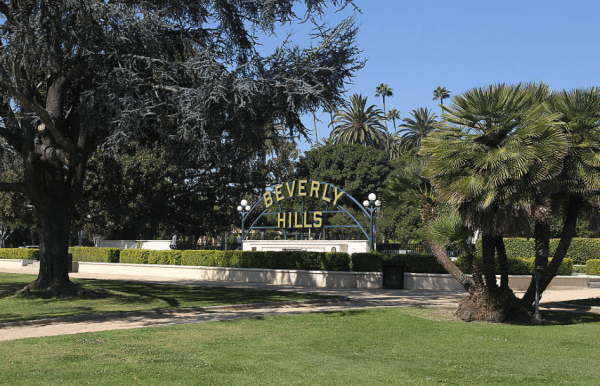 In March 2016, then mayor Lindsey Horvath declared Donald Trump unwelcome in West Hollywood. But apparently the highly controversial president of the United States is welcome in Beverly Hills, where he will be attending a fundraiser tomorrow night.
But he's not welcomed by everyone. Heading to Beverly Hills this evening are members and supporters of Equality California, the state LGBTQ rights organization, and the American Civil Liberties Union, who will be protesting Trump's visit.
The protest will take place from 4 to 7 p.m. at Beverly Gardens Park at 9439 Santa Monica Blvd.
This will be Trump's first visit to California since he took office.
The location of the fundraiser hasn't been disclosed. According to the Los Angeles Times, it is being hosted by Republican National Committee Chairwoman Ronna McDaniel, national finance chairman Todd Ricketts and deputy national finance chairman Elliott Broidy. A contribution of $35,000 will get you a seat at the dinner table. But participating in the roundtable discussion and photo op will cost more, with the contributions for that topping out at $250,000 per person.
Tomorrow will a long day for Trump, who will head to San Diego to inspect models for his proposed border wall with Mexico. After the fundraiser in Beverly Hills, Trump is unlikely to spend the night in his $7 million, five-bedroom home at 809 N. Canon Drive at the corner of Sunset Boulevard. He's more likely to bunk in his favorite Beverly Hills Hotel, the one owned by the Sultan of Brunei, infamous for his declaration that he is imposing Sharia laws that call for the stoning to death or butchering of women who have sex outside of marriage and anyone who has sex with someone of the same gender.
Several West Hollywood residents have reached out to WEHOville to say they intend to give Trump a "welcome" at the Beverly Gardens Park rally.