The City of West Hollywood is creating designated spaces for ride-hailing vehicles to pick up passengers during the evening
Those "drop off" zones will be active from 6 p.m. to 3 a.m. on streets that typically are busy at night because of restaurants or bars and nightclubs. The zones will allow Lyft and Uber and other ride-hailing drivers to pull out of a traffic lane to drop off or pick up a customer without blocking traffic or cyclists.
The city will launch "The Drop" program on Thursday with an event at The Abbey at 692 N. Robertson Blvd. That very popular bar and restaurant is where many ride-share driver pick up and drop off passengers on weekends. The event will take place from 5:30 to 8:30 p.m. and will include a community reception with light refreshments. Members of the City Council and representatives from Uber and Lyft will speak at 5:45 p.m.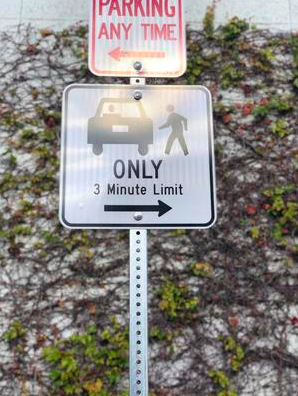 "The Drop makes so much sense. We want to make it as easy as possible for people to enjoy everything the City of West Hollywood has to offer," said City Councilmember Lindsey Horvath. "With the rapid increase in use of ride share services, we're proud to be among the first cities in the nation exploring innovative ways to provide added convenience that helps mobility and, ultimately, gets people to where they want to go."
The drop zone program is a first-of-its-kind in the region. Cities such as San Francisco and Washington, D.C., have similar ride share curb zone programs.
West Hollywood will have 12 curb zones for drop offs and pickups. Additional areas will be added if it's determined that they are needed. Parking will not be allowed in those zones, several of which already are designated for commercial parking only during the day. According to Vince Guarino, the city's parking services manager, Uber and Lyft will be able to notify their drivers that these zones are available. However the drivers won't be required to use them, which means that disabled people and others unwilling to walk to or from the zones can be picked up where they are.
The Drop zones will be at:
–1000 N. Formosa Ave. at Romaine
–627 N. La Peer Drive at the La Peer Hotel between Santa Monica Boulevard and Melrose Avenue
–1105 N. Laurel Ave. between Santa Monica Boulevard and Norton Avenue
–8684 Melrose Ave. just east of San Vicente Boulevard near Hamilton-Selway Art Gallery
–8720 Melrose Ave. just west of San Vicente Boulevard
–8727 Melrose Ave. just west of San Vicente Boulevard near the Rug Company
–621 N. Robertson Blvd. north of Melrose and in front of the Log Cabin Alcoholics Anonymous meeting place
–693 N. Robertson Blvd. south of Santa Monica Boulevard and The Abbey
–694 N. Robertson Blvd. at The Chapel at The Abbey
–7141 Santa Monica Blvd. at the Domain apartment building
–8585 Santa Monica Blvd. between Kitchen 24 and Starbucks.
–9039 Sunset Blvd. in front of 1 Oak nightclub
An up-to-date list of curb zone locations as the program expands, is available online.