The Los Angeles LGBT Center's 13th annual Simply diVine, a popular food and wine event for LGBT people and their allies, this year will take place on March 24 at Hollywood Forever, a cemetery known as the final resting place of many of Hollywood's founders and stars.
The event, from 6 to 9 p.m., will feature samples of food and drinks from popular West Hollywood and Los Angeles restaurants as well as food trucks, wineries, distilleries and breweries. All proceeds will support the LGBT Center's programs and services.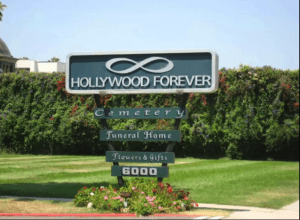 "This year, with our new home at the iconic Hollywood Forever, Simply diVine is giving you more than ever before-more of L.A.'s premier food, wine, and spirits, more space, more fun," said event co-chair Susan Feniger. "There's never been a better time to show up and support the LGBT community. We need everyone in this fight as we keep working to build a world where all of us can thrive."
Those looking for a more intimate experience can get a one-hour exclusive early entry to the main event at 5 p.m. with a VIP lounge ticket including access to private bartenders from The Chapel at the Abbey; tastings of rare wines and Tito's Handmade Vodka; entertainment by Rachel Sorsa Band; magic by Bill Bailey (from Magic Castle); celebrity chef experiences with Susan Feniger (Border Grill) and Mary Sue Milliken (Border Grill Restaurants & Truck). Complimentary VIP parking included.
VIP tickets are $500 and general admission tickets are $150. Both can be purchased online at simplydivinela.org. Online ticket sales end at 5 p.m. March 24. General admission tickets ($160) will be available at the door. General admission tickets will be available for only $100 this Thursday from 3 to 6 p.m. at Pavilions in West Hollywood, which is on Santa Monica Boulevard at Robertson.  Cash and credit cards will be accepted.
Hollywood Forever is located at 6000 Santa Monica Blvd.
To date, some of the restaurant partners include Blue Window, Border Grill, Café D'Etoile, Connie & Ted's, Craft, Crossroads, Hinoki & the Bird, Joan's on Third, Kismet, Melody, Pot, Rao's, Rossoblu, Shake Shack, Tavern, and The Village Idiot.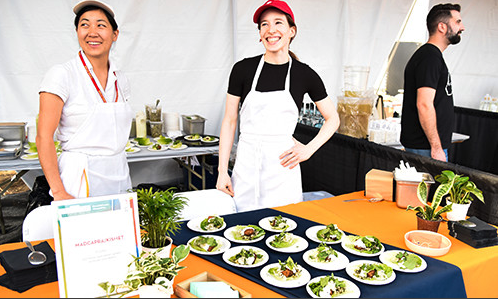 West Hollywood restaurants participating in the event include Tom Doherty's Café D'Etoile, Connie and Ted's, Chandra Gilbert's Gracias Madre (graciasmadreweho.com), Shi Jun Ng's The Assembly and David Cooley's The Chapel at The Abbey.
Wineries, craft beers, spirits, specialty coffees and juicers include Classic Wines, Common Cider Company, Equality Vodka, Health-Ade Kombucha, Henry Wine Group, Hollywood Hot, Jardesca, JFC International, Le Grand Courtage, Middlebar, Mosaic Wine Alliance, Mulholland Distilling, Nosotros Tequila, Planet Wine, Riboli Family Wines, Southern Wine & Spirits, and Treasury Wine Estates.
Sous chef sponsors are Hollywood Forever and Wells Fargo. Sommelier sponsors are American Airlines, RideYellow, and Tito's Handmade Vodka. Oastry Chef sponsors are Endemol Shine North America, Keller Williams Beverly Hills, and Sysco. In-kind sponsors are Aqua Panna, Barefoot Wine & Bubbly and Perrier Sparkling Natural Mineral Water.
In addition to Feniger, Simply diVine will be headed by returning co-chairs David Bailey (HGTV's "Selling L.A." and Keller Williams Beverly Hills)-who also serves on the Center's board of directors-and Laurie Deddens, beverage steward at Pavilions West Hollywood. Jory Burton from Sotheby's International Realty returns as this year's host committee chair.
Entertainment for VIP guests will be provided by Rachel Sorsa Band. Music and entertainment at the main event will be provided by DJ Young Wags.