A suspect in the stabbing death of a man on La Brea Avenue near Santa Monica Boulevard that raised alarms about safety on WeHo's Eastside was arrested two days according the L.A. County Sheriff's Department's Homicide Bureau.
Despite the considerable outrage created by the murder, which led to a special meeting on the Eastside of the city's Public Safety Commission, the arrest was not announced by the Homicide Bureau. It was first disclosed today by the Beverly Press.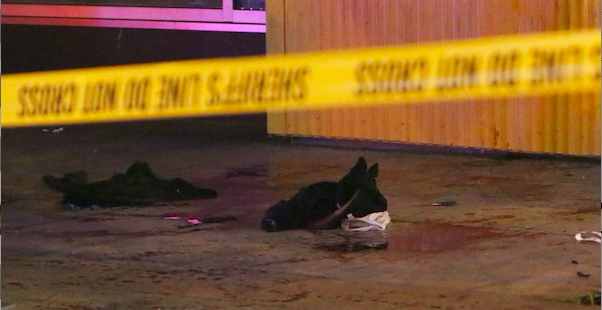 Lt. Joe Mendoza of Homicide Bureau said the suspect is Carl Edwards, 45, who he said is transgender and identifies as a woman. Edwards and the victim, Bernar Jivan Arlain, 32, an African-American man, had been dating and had gotten into an argument before the stabbing near the McDonalds restaurant on La Brea.
Edwards was arrested in downtown Los Angeles. Both Edwards and Arlain are believed to be homeless. Edwards faces on charge of murder and is being held without bail.