The West Hollywood City Council on Monday will choose recipients of the city's Rainbow Key Awards, which will be presented in June at the City Council Chambers.
This is the 25th year of the Rainbow Key Awards event. Nominations are reviewed by the city's Lesbian and Gay Advisory Board, which make recommendations to the Council for final approval. This year 16 nominations were received, one of which was withdrawn because of a scheduling issue. The LGAB recommendations are as follows: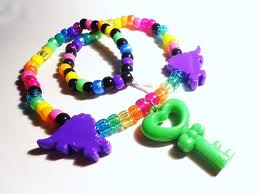 —Rudy Akbarian – An openly transgender member of the United States Army, who has served as a mentor to other trans service members during the fear and prejudice they experience. With a deep commitment to serving the community, he has also worked with LGBTQ homeless youth.
—Kathy Griffin – An ally and fierce advocate for the LGBT community, who for a quarter of a century has opened the Alliance for Housing and Healing's B"est in Drag Show," helping raise over $5 million to fund HIV/AIDS services for the West Hollywood community.
—Matt Palazzolo – Co-founder of Equal Roots and a longtime member of the Lesbian and Gay Advisory Board. He was a friend, creator, problem solver, righter of wrongs, peacemaker, actor, and celebrator; a true listener and an inspiring speaker; serious, compassionate, gentle, funny, and wise; a selfless giver of love and understanding. December 18, 1984 – January 10, 2018.
—Brian Pendleton – Activist, entrepreneur and philanthropist; founder and board member of CauseForce, deploying programs that raised over $800 million for life-saving research and care. In 2017, he led the charge for the #ResistMarch, which brought 100,000 people to West Hollywood.
—Bamby Salcedo – A remarkable trans activist who has worked in the migration, HIV, youth, LGBT, incarceration, and Latin@ communities. She served eight years as Health Education and HIV Prevention Services Coordinator at the nation's largest and most experienced clinical program.
—Elizabeth Savage – A longtime activist and public servant who recently retired after 22 years with the City of West Hollywood, and continues her service to the causes she has always fought for, including LGBT rights, affordable housing, and aging as part of a vital and diverse community.
Others individuals and groups nominated, as described in the LGAB memo to the Council, were:
—Dr. Marie Cartier, gay rights activist, author, and historical researcher Shamey Cramer, Gay Games and Pride leader, advocate to Congress.
— Wilson Cruz, actor, creative leader, strong advocate for LGBT community
— Jason Currie, music teacher, part of the "It Gets Better" tour from the beginning
— Karen Eyres, advocate and counselor in the LifeWorks youth program
—Rosa Manriquez, leader for social and economic justice, LGBTQ advocate
—Thrive Tribe Foundation, grown beyond a social group to a service organization
— Monica Trasandes, writer and advocate, former editor of Frontiers Magazine
— Rick Zbur, trailblazing LGBT attorney and environmental advocate
Nomination forms ask about each nominee's impact on the West Hollywood gay and lesbian community specifically, as well as, if applicable, the global gay and lesbian community.
Under those policies, nomination forms mention diverse attributes worthy of being honored, including community action, arts, literature, humanitarian efforts, sports, medicine, armed services, potential for leadership, outstanding organizations, and other fields, with these examples serving as illustrations rather than limitations. There is a goal of five awards per year.