Two men carrying guns assaulted and robbed a man entering a gate at the home of his girlfriend on Formosa Avenue last night.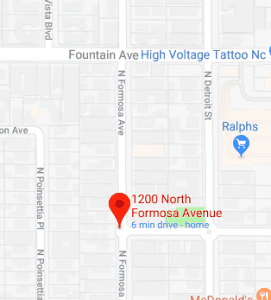 The attack occurred just after midnight on the 1200 block of Formosa between Fountain and Lexington avenues.
The watch sergeant at the West Hollywood Sheriff's Station said the man, whose identity hasn't been released, was taken to the hospital.
WEHOville was alerted about the attack by a Formosa resident who expressed concern along with others in the neighborhood about a perceived increase in crime on the city's Eastside.
A recent report by the City of West Hollywood's Public Safety Department noted that nine armed robberies and 17 other burglaries took place from Fairfax Avenue east to La Brea Avenue during the last six months of 2017. The number of armed robberies was an increase of 125% from the year before.
Overall, the Eastside of West Hollywood accounted for 30% of the city's serious crimes.