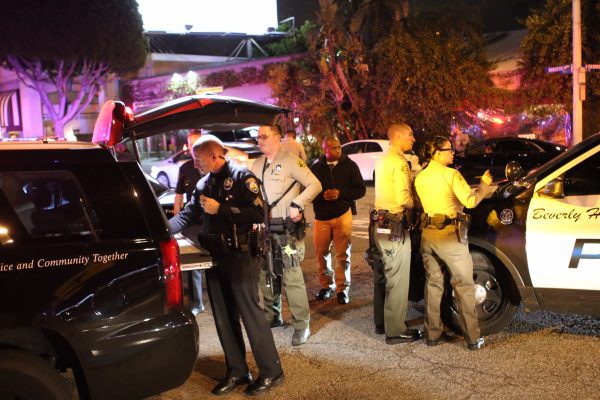 Police closed down a portion of the West Hollywood West neighborhood for several hours last night as they searched for two men who fled from a crashed car.
The incident began on Roxbury Drive at approximately 9:30 p.m. when Beverly Hills Police attempted to stop a Mercedes Benz for an unknown reason. The driver of the Mercedes Benz failed to yield and took off with the police in pursuit.
The car crossed Doheny Drive and crashed in the alley behind the Petco store in West Hollywood that runs between Rangely Avenue and Melrose Avenue. Two men jumped from the car and ran away.
Beverly Hills Police and deputies from the West Hollywood Sheriff's Station launched a search for the men, with the main area of focus Rosewood Avenue between Robertson and Doheny. Access to Dorrington and Ashcroft avenues was blocked until about 3 a.m.
The police were unable to find the suspects, but are said to have ID'd one of them.