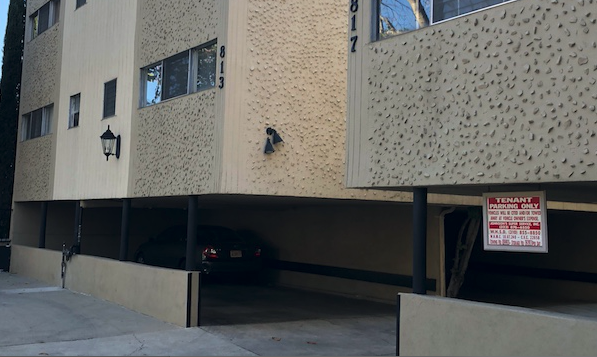 Surprise! Your rent just went up, and the increase is in addition to the annual increase allowed by the City of West Hollywood for rent-stabilized buildings. Will that increase be permanent? Or will it expire after a few years?
Or maybe you own a rent-stabilized apartment building in West Hollywood, and you've just gotten a registered letter saying you may have to pay hundreds of thousands, if not millions, of dollars to make sure it won't collapse in the inevitable next big earthquake. How are you going to pay for that? Can you share that cost with your tenants? How can you do that? Would you be better off just selling the building to a developer who can evict everyone and tear the building down and replace it with condos?
Those are questions that thousands of tenants and hundreds of building owners will be facing as the City of West Hollywood figures out who pays, and how much, to make local buildings earthquake safe. The problem is that most of those tenants and building owners don't know about those questions.
The city says it's trying to engage the public in discussions about who pays and how, touting its two poorly attended "community meetings" on the subject and a presentation at the Rent Stabilization Commission that drew four community members. But City Hall refuses to release a list of 820 buildings that a consultant has determined may be at risk of damage from an earthquake as powerful as the Northridge quake in 1994. There's a 50% chance that we will experience such an earthquake in the next 25 years, much greater than your one in 302.6 million chance of winning a Mega Millions lottery.
Why should the city make that list public? The obvious reason is to alert local residents and building owners that their physical and/or financial health may be at risk. Those who had learned of that possible risk are more likely to have turned out for the meagerly attended meetings held thus far to discuss who will pay for what and how.
The logic behind City Hall's refusal to make the addresses of those buildings public, which was noted in a previous WEHOville editorial, gets stranger and stranger.
The original reason offered to WEHOville is that City Hall doesn't want to unnecessarily alarm building owners and tenants, some of whose buildings may not actually be at risk.
But now WEHOville has learned that City Hall will determine which of the 820 buildings actually are at risk by sending letters to their owners and telling them they must hire a consultant to determine if their building is at risk.
So City Hall doesn't want to alarm building owners and tenants now, but is okay with alarming them several months from now? The only apparent logic to that is that the city wants already to have decided who pays for what and how before it sends out the warning letters. That way it won't have to engage tenants and building owners in debating a very complex and likely controversial policy and won't have to field calls from building owners and tenants seeking advice.
Also strange is the refusal of City Attorney Mike Jenkins and Peter Noonan, the city's acting director of Human Services & Rent Stabilization, to release the list of possibly at-risk buildings to WEHOville. They  argue that it is a "draft document."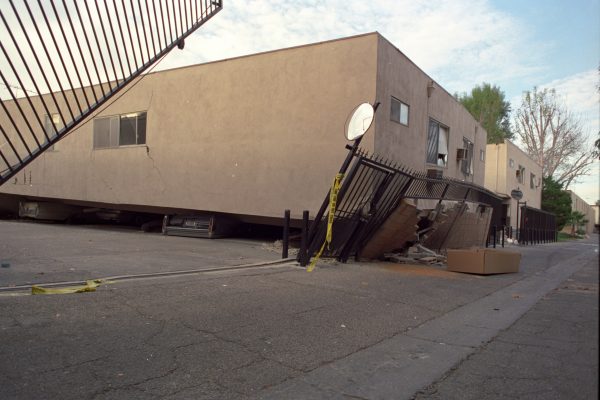 Given that the city contracted with Degenkolb Engineers to determine what buildings may be at risk, and that Degenkolb did the study and gave it the city, and that the city paid for it, it isn't a "draft" by any ordinary definition of that word. It is a final copy of a report in which Degenkolb acknowledges its findings still must be confirmed. Strange semantics used by City Hall to try to justify a very strange decision to not release information to the public.
Also strange is Jenkins' notification to City Council members that they cannot answer an email sent to each of them individually by WEHOville asking if they support releasing the list of possibly at-risk buildings. Three council members did respond to the email question, apparently before Jenkin's crackdown.
Councilmembers John D'Amico and Lauren Meister  said they thought the list should be released. Mayor John Heilman said it shouldn't. Councilmember John Duran hasn't responded. Councilmember Lindsey Horvath said she couldn't respond because Jenkins had warned council members that doing so would be a violation of the state Brown Act.
The logic behind that? According to several council members, Jenkins said they would be violating the state Brown Act by effectively taking a vote on an issue outside an official public City Council meeting if they disclosed their position to WEHOville.
That's an argument that drew laughter from several lawyers who are experts on the Brown Act and were consulted by WEHOville. It's an argument that essentially means City Council members can't state a position on an issue to a reporter, an argument against freedom of the press and community engagement.
In fairness, Jenkins told WEHOville that that is our interpretation of what he said, and it isn't accurate. However, it is the interpretation of several council members. Jenkins refused to disclose to WEHOville what was not correct about that interpretation.
As one studies this convoluted mess, just think how easy it was for condominium owners to get their way with the city. Many of them showed up at a City Council meeting not long ago to demand that they not be required to conduct studies to determine if their buildings are at risk and not be required to pay to "retrofit" a condo building at risk. The City Council voted unanimously to exempt condo owners from any requirement that they take steps to protect their buildings, and their lives.
A city founded on renters' rights apparently is reluctant to give the 78% of the residents that rent the information they need to help shape a decision that could affect their financial lives. But it's quick to yield to a portion of the 22% who are homeowners and don't want to bear the financial burden of keeping their buildings from falling on themselves or their neighbors.
This is more evidence that West Hollywood needs a renters association, a group that can speak up for the 78% as the Coalition for Economic Survival did when it organized the campaign to incorporate West Hollywood in 1984. Where is Larry Gross when we need him?