A Los Angeles lawmaker wants the city to cut ties with companies that are linked to the National Rifle Assn., saying that its opposition to "common sense gun safety laws" is at odds with the city.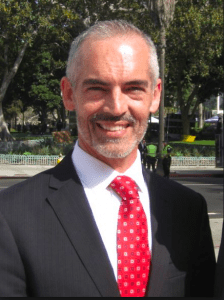 Los Angeles City Councilmember Mitch O'Farrell, who has led an effort to force the City of Los Angeles to cut ties with Wells Fargo, introduced on Wednesday a proposal for the city to sever its relationships with any businesses that have ties to the National Rifle Association.
In his proposal introduced at Wednesday's City Council meeting, O'Farrell asked that city staff members develop a list of groups and organizations that have a "formal" relationship with the NRA and develop plans for the City of Los Angeles to boycott them.
One of those groups is Wells Fargo, which Bloomberg News recently called out as the "go to" bank for major gun manufacturers and the National Rifle Association, the organization that lobbies against gun controls.
O'Farrell also has asked the City of Los Angeles to cut ties with Wells Fargo, which to date has been penalized for various improprieties that have had a negative impact on millions of its customers. Last year Wells Fargo's rating by the federal Comptroller of the Currency was reduced from "outstanding" to "needs to improve," an unprecedented move. The City of Los Angeles is said to have more than 800 accounts with Wells Fargo, its primary bank. Wells Fargo's contract to provide financial services to Los Angeles expires this summer, and O'Farrell is pushing for it not to be renewed.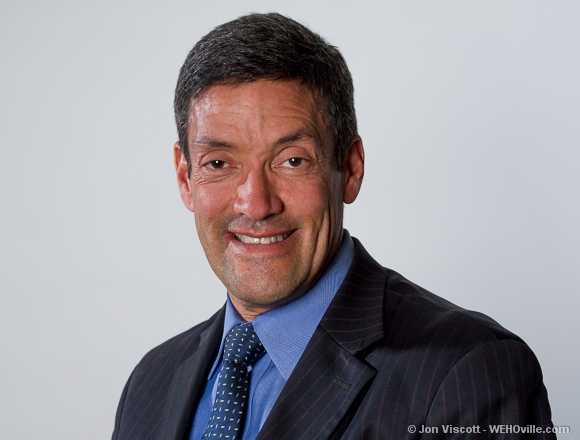 That fact that O'Farrell is one of two gay members of the Los Angeles City Council makes his opposition to doing business with Wells Fargo stand in sharp contrast to West Hollywood City Councilmember John Duran's argument that West Hollywood should continue banking with Wells Fargo. That contract expires on March 3, 2019.
Duran, who also is a gay man, argues that Wells Fargo should be recognized for its contributions to the LGBTQ community, which include funding the Gay Men's Chorus of Los Angeles, a non-profit whose board of directors Duran chairs and whose current executive director is a former Wells Fargo employee.
At a Feb. 20 City Council meeting, Duran described himself as "a strong supporter of Wells Fargo Bank," arguing that if it is judged for its recent illegal behavior, its support for gay and lesbian causes also should be considered.
At that meeting Duran cited as an example Wells Fargo's support for the Gay Men's Chorus. He also said that Wells Fargo should be recognized for its early support for same-sex marriage rights and HIV/AIDS organizations.
"Wells Fargo has been at the forefront of contributing to LGBT causes for over 30 years," he said.
The City Council agreed not to include the Comptroller of the Currency rating in its list of standards that banks applying for a city contract must meet.