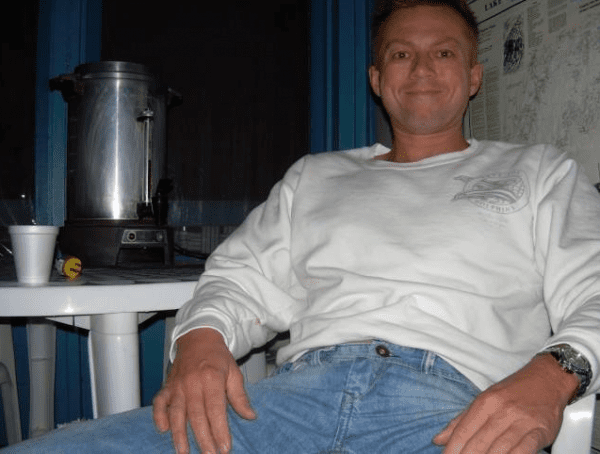 Eric Jon Schmidt, one of four challengers thus far in the March 2019 West Hollywood City Council, has promised to run an absolutely transparent campaign.
That apparently includes his willingness to continue posting photos and videos of him having sex on a website called DudesNude.com and alerting WEHOville and others to its presence.
Schmidt's DudesNude profile is Need2BNude. It can be accessed directly by clicking here. In addition to 23 photographs, some showing him nude and engaged in sexual activities with other men, Schmidt has posted six videos of him having sex.
His profile also includes a 2,729-word profile that opens with this statement: "I am the luckiest guy in the world. I have had a lot of hot sex and never got an STD. D and D free as of 2-5-18." (D and D free is a reference to "drug and disease free," a statement posted by some gay men on their profiles on sex sites such as Grindr.)
In his profile, Schmidt describes himself as "an average, down-to-earth, guy-next-door type. Let's have coffee, play scrabble, gin rummy, go for a hike, have sex…whatever you like. I am the single-most approachable guy on earth."
"Kind, compassionate, polite, good manners, good mid-western values, I am not a typical Angelino, I have not become one of them. And definitely not a West Hollywoodian.
"Not much into fashion. I'm a t-shirt and jeans kind of guy.
"I'm from a good home. I was a Cub Scout and Boy Scout
"Looking at me you would never know that I'm a horny little sexhibitionist."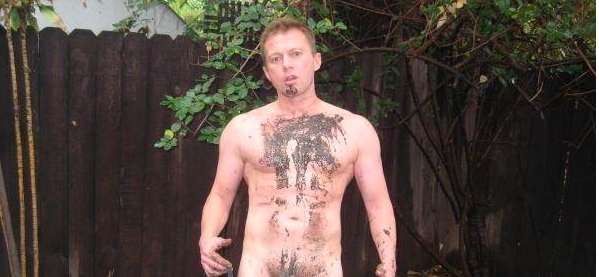 Schmidt announced at the March 5 City Council meeting that he would be running for one of three seats up for election on March 5, 2019. Those seats currently are occupied by council members John D'Amico and Lauren Meister, who have said they will seek re-election, and Lindsey Horvath, who has yet to declare.
Other challengers include Duke Mason, a member of the city's Lesbian and Gay Advisory Board and a previous candidate; Timothy Williams, who is head of a production company called Haus of Liontruth, and Tom deMille, a local artist who was an unsuccessful candidate in the 2013 election.
In a bio provided to WEHOville when he announced his candidacy, Schmidt describes himself as an avid volunteer with organizations such as Heal the Bay and Project Angel Food. He is also an advocate for the disabled, helping them deal with employment, legal, medical, financial and housing issues. He has served in the U.S. Army and as a fitness trainer to celebrities and "showboys and showgirls" in Los Angeles and Las Vegas.
With his partner, Jack Cline, Schmidt formed the "West Hollywood Cheerleaders Eastside," which he describes as a group that promotes parades and marches and awareness of community issues.
Schmidt has said he will not accept campaign contributions. His long list of civic concerns includes improving public safety, expanding programs that serve low income and disabled seniors, a more positive approach to the city's Eastside and ensuring that the compensation of city employees is in line with that of similar municipalities.
In a recent email exchange with WEHOville, in which he provided the web url for his DudesNude account, Schmidt said "I am 100% transparent. I have nothing but good intentions and I am not running against anyone, just their seats. I have nothing negative to say about the others and never will."
Asked if making those photos and videos public would hurt his campaign, Schmidt said: "I do not think it will hurt my campaign anymore than it would a candidate's stamp collecting hobby. My hobbies do not affect any other part of my life.
"Being a performance exhibitionist is one of my hobbies. I also danced nude in Canada to help pay for college, but I loved it.
"I do think it will help my campaign for people who believe the human body as art. Plus it shows that I believe in transparency and I'm not afraid to express myself.
"I became interested in it after a class on "Human Sexuality" at University of Michigan. Sociology was my major, Human Sexuality was my Minor."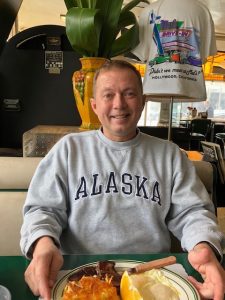 Schmidt's willingness while running for office to share photos and videos of himself engaging in sex with other men is likely to provoke another debate about standards of behavior in the gay community, which constitutes 40% of West Hollywood's population.
An earlier debate was sparked by a lawsuit filed in May 2016 by Ian Owens, then deputy to City Councilmember John Duran, alleging that Duran had sexually harassed him. Duran admitted to have met Owens on Grindr, the gay sex app, and had sex with him before hiring him. But Duran denied any further sexual behavior toward Owens after he became his deputy. In February 2016, the City of West Hollywood settled Owens's lawsuit with a payment to him of $500,000.
In May 2017, during a trial of a lawsuit brought by Owen's fellow deputy Michelle Rex in which she allegied she had lost her job because of her defense of Owens, Duran was pressured by Rex's lawyer to respond to allegations by Rex and Owens that he made sexually provocative statements. Owens testified that he was required to update Duran's address book, where he discovered nude photos of men from Grindr and comments about their sexually prowess.
Duran responded to attorney Mark Quigley by saying that standards of behavior were different in West Hollywood,  He noted that West Hollywood's history was one of sexual liberty, whether on the Sunset Strip or Boystown, the gay nightlife district. "Sexual discussions that happen in West Hollywood you're not going to see in West Covina, but it's pretty common in West Hollywood," he said.
Click here to subscribe and receive an email every morning showing the previous day's news on WEHOville. You'll be joining the great list of supporters of WEHOville and our effort to provide you with the news you want and need.