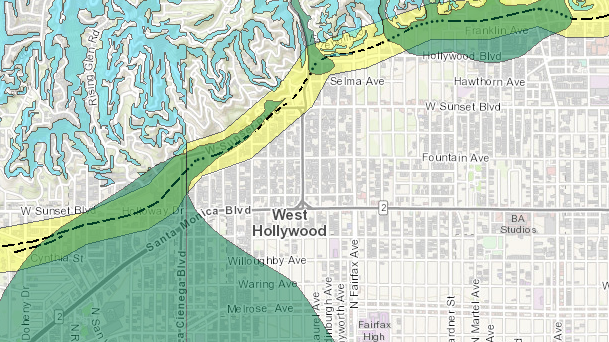 Is the West Hollywood building you own or live in vulnerable to damage in the inevitable next earthquake?
An interactive map recently published by the California Geographic Survey can help you answer that question. Go to the website, zoom into Southern California, then Los Angeles County and then West Hollywood.  Type in your address and you'll find out if you're in an earthquake fault zone or other risky area.
You also might be in a liquefaction zone, which the CGS defines as an area where the shaking of an earthquake transforms granular material like sand into a liquefied state, making a building more likely to collapse. Another possibility is that you're in a landslide zone, where a weak hill might fall apart. Then there are areas where several zones overlap. If you're lucky, you might not be in any of those zones.
The maps posted below are screenshots of the interactive map covering the greater West Hollywood area. The WeHo neighborhoods that are most at-risk are those on the city's Westside such as West Hollywood Heights, Norma Triangle, Tri West and West Hollywood West. Somewhat less vulnerable is the Center City neighborhood. And the none of the city's Eastside properties are within earthquake fault, liquefaction or landslide zones.
The fact that your property is within these zones doesn't necessarily mean it is at risk. For one thing, the next earthquake might be far enough away from the Hollywood fault line that runs along Sunset Boulevard to have a minimal impact. Another factor is the way your building was constructed. If it has "tuck under" parking it is considered a "soft story" building and might need to be reconstructed to shore it up in the event of an earthquake. "Soft story" apartment buildingss, commonly built in the 1950s and 1960s, are wood frame buildings with an open ground floor that is generally used for parking. These open ground floors are especially vulnerable of collapse during earthquakes, but can be reinforced via a steel frame around key pillars. The City of West Hollywood engaged a consultant, Degenkolb Engineers, who has identified approximately 780 such buildings.
Also possibly at risk are "non-ductile" concrete buildings that are vulnerable to cracking in an earthquake (Degenkolb has identified 55 of them) and "steel moment frame" buildings that were constructed before the 1994 Northridge earthquake, which revealed that that sort of building wasn't as safe as it had been thought to be. Degenkolb has identified 31 of them. Degenkolb also has identified another 60 buildings that may be at risk for one reason or another.
While the City of West Hollywood has received Degenkolb's list of possibly at-risk buildings, Peter Noonan, the acting director of the city's Human Services and Rent Stabilization Department, refuses to make it public. Noonan's argument is that the city doesn't want to unnecessarily alarm the owners or tenants of such buildings until the owners are able to engage their own contractors to confirm the risk and what to do to fix it.
However, the owners of those buildings are unlikely to engage such a contractor to make a determination until the city notifies them that their building may be at risk. It will do that by certified mail after City Hall has developed and the City Council has approved a plan for how building owners and tenants will share the cost of the mandatory retrofits, which could range from hundreds of thousands to millions of dollars, depending on the size and type of the building. There are various sharing options. One could result in a permanent increase in the rent of a rent-stabilized apartment. Another option that doesn't reimburse the building owner fully could, some have argued, make them likely to sell the rent-stabilized building to a developer who can replace it with more profitable condominiums.
In the meantime, the California Geologic Survey interactive map is the best option for assessing the policy risk of a building you own or want to buy or a building whose apartment you currently live in or are considering renting or buying.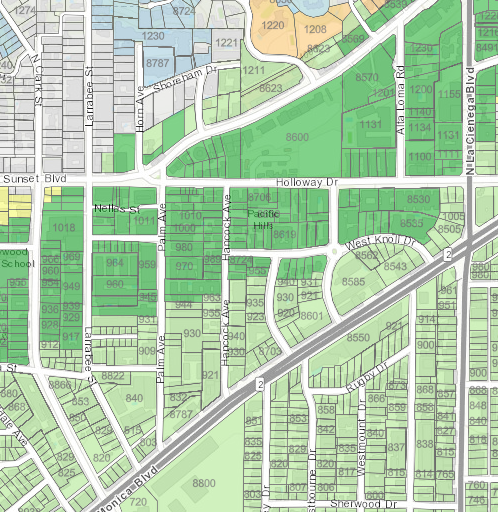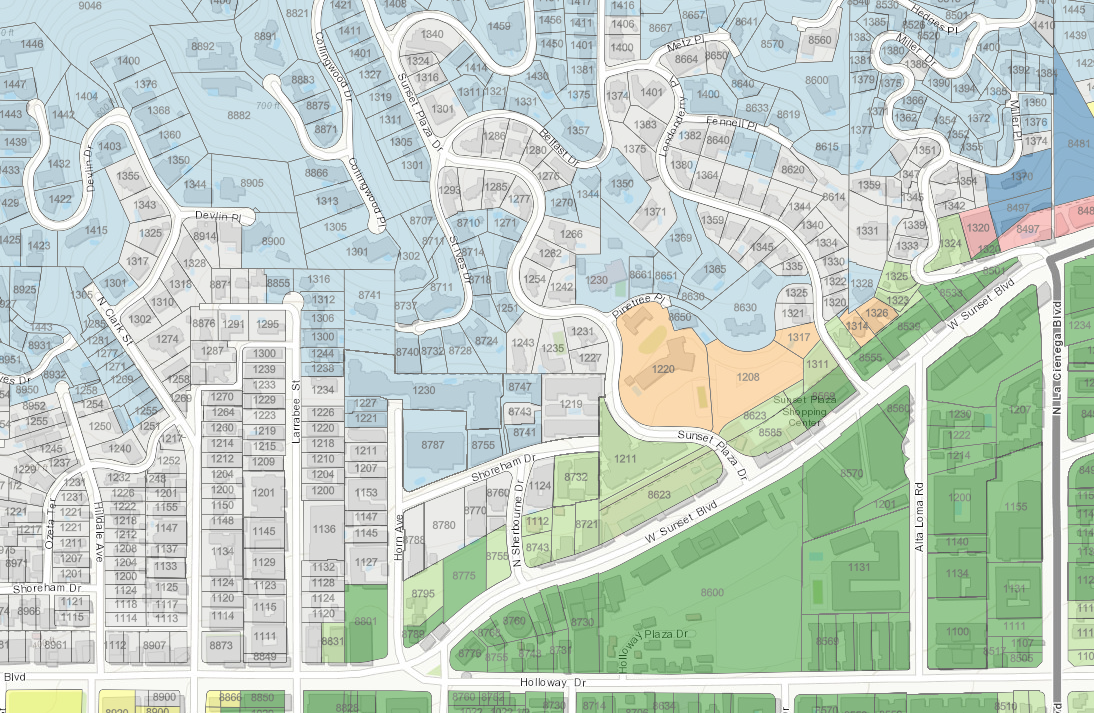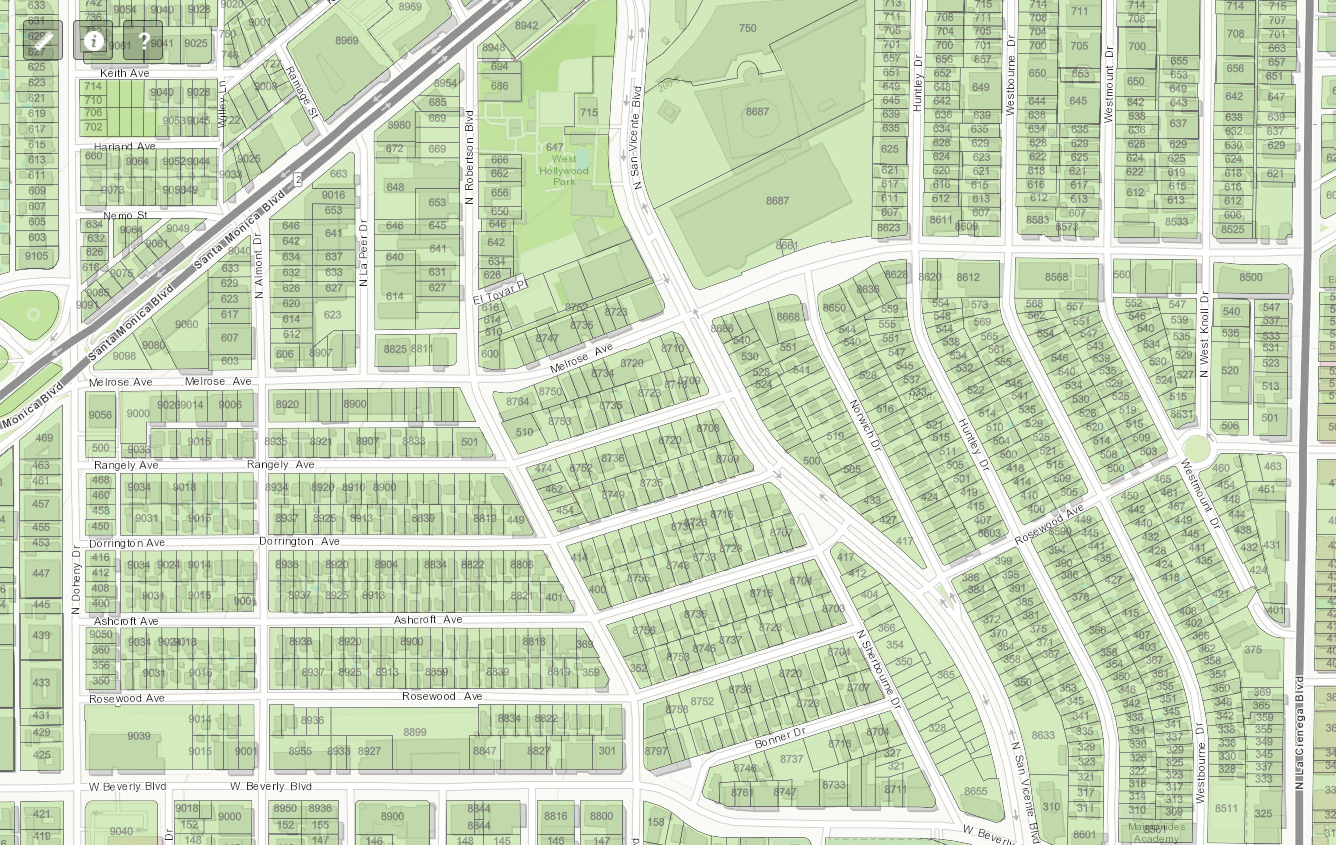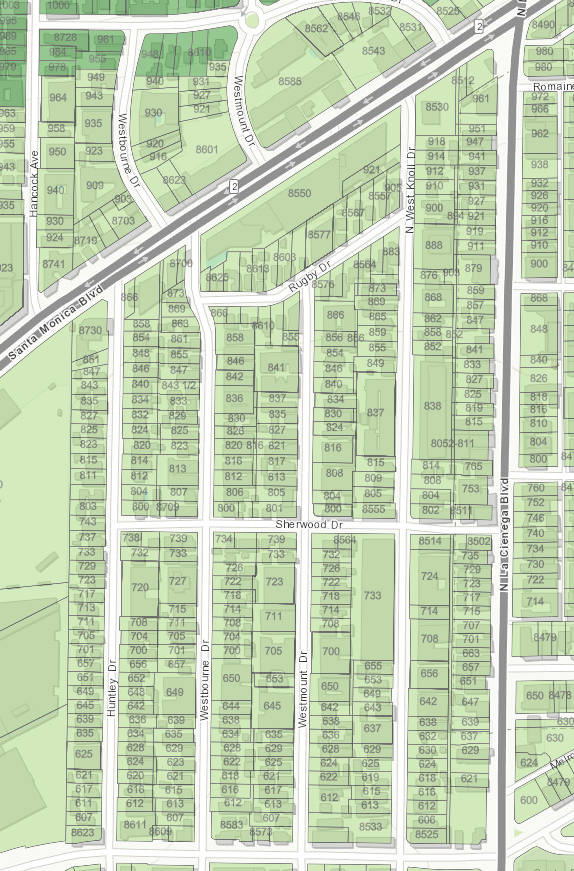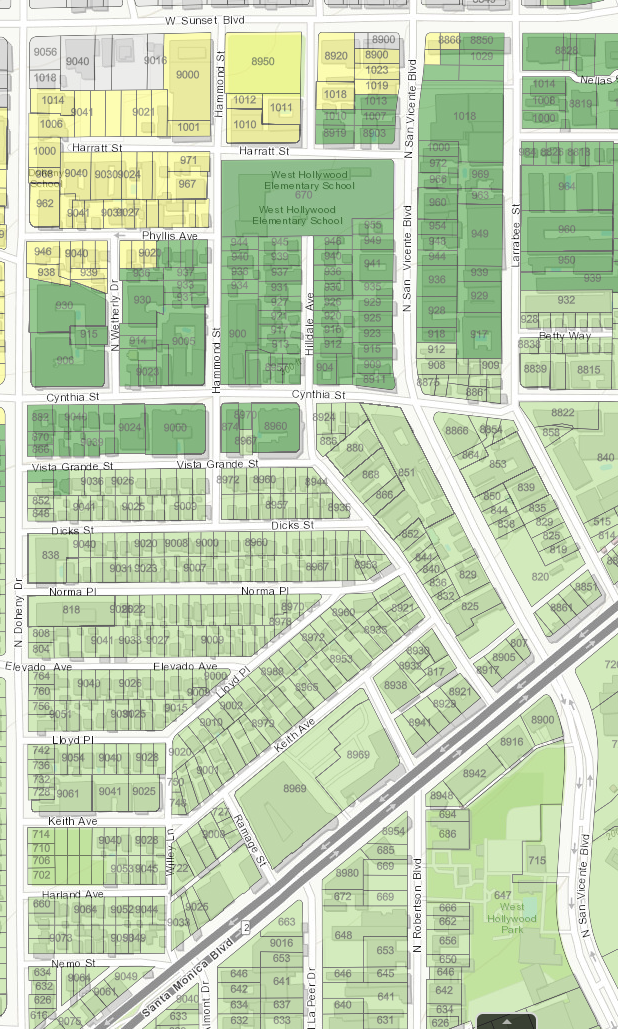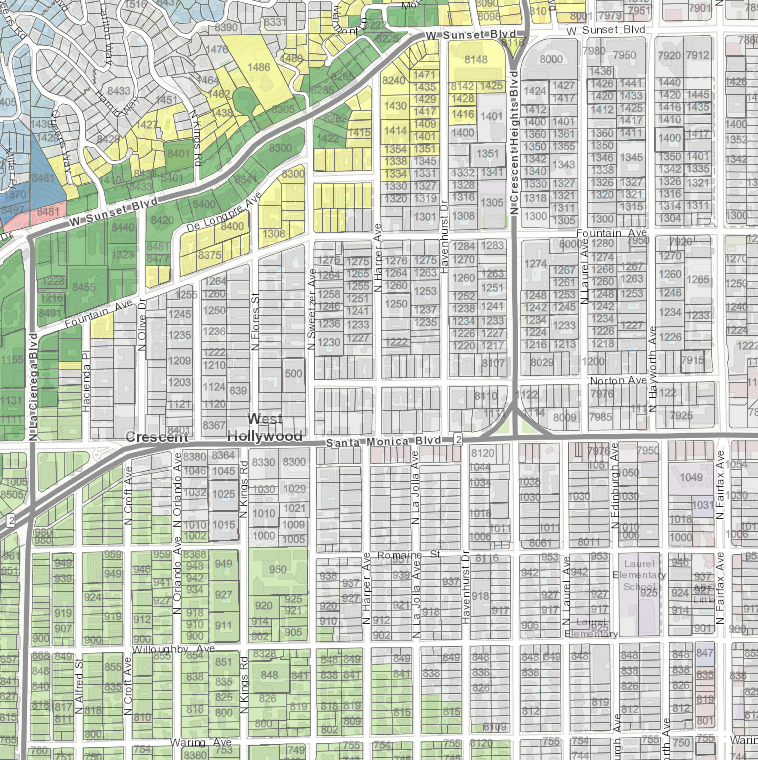 Click here to subscribe and receive an email every morning showing the previous day's news on WEHOville. You'll be joining the great list of supporters of WEHOville and our effort to provide you with the news you want and need.