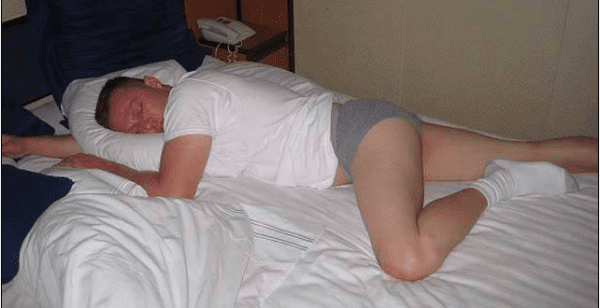 UPDATE:  Eric Schmidt apparently has moved his XVideos.com profile to another part of that website where his screenname is "WhoreinHollywood." The link to the XVideos.com profile below has been updated to reflect that.
Queerty.com, the popular gay news website, has followed up on WEHOville's story about Eric Jon Schmidt's "transparent" race for City Council with the discovery of Schmidt's profile and photos on another porn sharing site.
That site is XVideos.com (definitely Not Suitable For Work). "On it, 51-year-old Schmidt claims to be 42 and goes by the name 'SlutsvilleUSA'," Queerty reports. Elsewhere Schmidt has given his age as 53.
According to Queerty, Schmidt's XVideos profile was created in December 2016 and updated last week. It includes 194 photos and 27 videos. That profile can be viewed here.
Queerty notes that some of the photos "feature Schmidt naked and covered in mud, Schmidt performing oral sex on himself, Schmidt lying in a bed of rubber dildos, and a doctored image of Schmidt posing naked on Hollywood Boulevard."
In his profile, Schmidt describes himself as "submissive" and open to all sorts of adult activities. His only request, "No body odors or bad breath."
WEHOville has reviewed Schmidt's XVideos.com profile and confirms Queerty's report.
Schmidt previously went public with his profile on DudesNude.com, which includes photos and videos of him having sex with other men. That profile, Need2BNude, can be accessed here.
Schmidt is one of four declared challengers in the March 5, 2019, election to fill three City Council seats. The incumbents are council members John D'Amico and Lauren Meister, who have said they will seek re-election, and Lindsey Horvath, who has yet to declare.
Other challengers include Duke Mason, a member of the city's Lesbian and Gay Advisory Board and a previous candidate; Timothy Williams, who is head of a production company called Haus of Liontruth, and Tom deMille, a local artist who was an unsuccessful candidate in the 2013 election.
In an email exchange with WEHOville, Schmidt has does not think that the revelation of his DudesNude account will hurt his campaign "any more than … would a candidate's stamp collecting hobby. My hobbies do not affect any other part of my life.
"Being a performance exhibitionist is one of my hobbies. I also danced nude in Canada to help pay for college, but I loved it.
"I do think it will help my campaign for people who believe the human body as art. Plus it shows that I believe in transparency and I'm not afraid to express myself."
Schmidt's promotion of his nude photos and videos has sparked criticism from some WEHOville readers and praise from a few of them. Schmidt claims that of the 2.7 million viewers of his profile on DudesNude, 4,000 are West Hollywood residents who have pledged to vote for him.
Click here to subscribe and receive an email every morning showing the previous day's news on WEHOville. You'll be joining the great list of supporters of WEHOville and our effort to provide you with the news you want and need.