West Hollywood has decided to release next week the addresses of 820 buildings deemed possibly vulnerable to earthquake damage. The release will come ahead of a future decision by the City Council on who will pay to retrofit those buildings so as to mitigate possible damage.
That decision, a reversal of the city's previous position, was announced tonight at the City Council meeting by Peter Noonan, the city's acting director of Human Services and Rent Stabilization. Earlier, Noonan had refused to release the addresses, saying the city was concerned that might unnecessarily alarm owners and tenants of buildings on the list, some of which ultimately might be deemed not to be at risk.
Noonan announced the decision during a presentation to the City Council of ways to allocate the cost of seismic retrofits between building owners and their tenants. Noonan recommended that the portion of retrofitting costs paid by tenants be:
–Limited to a percentage of the retrofit project's costs,
–Capped at a maximum dollar amount per month,
–In effect for a set period of time, and
–Include a financial hardship exemption for tenants unable to pay.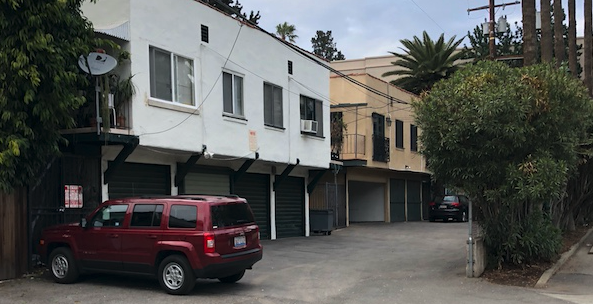 Keyser Marston Associates, a city contractor, developed eight cost studies that give a widely representative estimate of the costs of a retrofit. Examples include:
–A wood "soft-story" building that is two to three stories high, was built before 1980 and has 9,410 square feet. The analysis estimates the cost of retrofitting such a building at $160,000, or $17 per square foot.
–A "non-ductile concrete" building built in 1962 that is nine stories high and has 66,760 square feet. The analysis estimates the cost of retrofitting that building at $9.8 million, or $147 per square foot.
–A "steel moment frame" building built in 1975 that is seven stories high and has 757,280 square feet. The analysis estimates the retrofit cost for that building at $31.7 million, or $42 per square foot.
A "soft story" building, a type commonly built in the 1950s and 1960s, is a wood frame structure with an open ground floor that is generally used for parking. Degenkolb Engineers, a city contractor, has identified 740 such buildings that may be at risk. Another 80 buildings include "non-ductile concrete" buildings, which are those whose concrete structure isn't likely to be flexible and are thus vulnerable to cracking during an earthquake, and "steel moment frame" buildings, which are those typically built before the 1994 Northridge earthquake with a rectangular assembly of steel beams and columns rigidly attached to one another.
Costs would vary according to the amortization period of the loan a building owner might have to secure to finance the retrofitting.
The city already has in place a policy that allows a landlord to apply for permission to increase the rent in a rent stabilized building if he can prove that the cost of operating the building exceeds the rent income. That approach also could be used to allow a building owner to pass along part of the costs of an earthquake retrofit to his tenants.
The building owner would be required to prove that the retrofit costs would reduce his net operating income below a base set in 1983 that has increased each year by the annual rent increase percentage set by the city's Rent Stabilization Commission. The increase authorized by the city would be permanent.
Another option is to allow the building owner to pass along a share of the retrofit costs, with that rent increase ending after a certain period. Los Angeles allows such cost pass-throughs, limiting them to 50% of the retrofit costs, with a maximum increase of $38 a month for a period of no more than 10 years. San Francisco has a similar program that allows a building owner to pass through 100% of the retrofit costs over 20 years, with a limit set at 10% of the monthly rent or a maximum of $30.
Amanda Hyde, a West Hollywood resident who has been organizing a renters advocacy group, spoke out against any sort of pass-through program.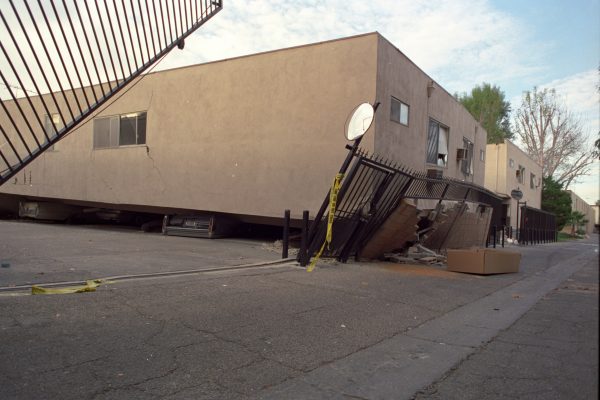 "When you rent a place and move into a place, it's under the assumption that you're safe," Hyde said.
"I don't understand why the cost of earthquake retrofitting should have to go to a renter. If you sell the property, I get nothing."
Larry Block also opposed passing along the costs of a retrofit to tenants and said the city should release the addresses of possibly at-risk buildings. "It should be public knowledge and it should be released so people know if their building might not be safe," Block said.
City Council members discussed several options, with Mayor John Heilman and Councilmember John D'Amico suggesting the city set a maximum cost per square foot in determining the cost that would be shared with tenants.
Heilman also suggested the city consider a "preservation easement," which would allow a landlord to pass along part of the retrofit costs to tenants in exchange for guaranteeing the apartment building would remain rent stabilized for a certain period of time. Heilman said he was concerned that some building owners confronted with seismic retrofit costs might sell their property to a developer who would turn it into condominiums, removing the apartments from the rent-stabilization market.
Councilmember John Duran shared Heilman's concern about the loss of rent-controlled housing, noting that the inevitable next earthquake might destroy some rent-stabilized buildings that then would be replaced by market-rate housing.
Councilmember Lindsey Horvath argued against passing any costs along to tenants, noting that the City of Santa Monica has not allowed such a pass along with its seismic retrofit requirements.
Councilmember Lauren Meister suggested possibly using the city's Affordable Housing Trust Fund to provide loans or grants to pay for seismic retrofits.
The report to the Council identified several existing loan programs. They include the PACE (Property Assessed Clean Energy) financing program. Financing is provided by a PACE provider, and the debt service is paid by the property owner via a property tax assessment over up to a 30-year term.
With Horvath casting a "no" vote, the majority of the City Council endorsed Noonan's general recommendations for ways to share the seismic retrofit costs, details of which are still to be developed. The city's Rent Stabilization Commission will continue its analysis of the issue, including an analysis of actual costs of retrofitting, whether a pass-through is appropriate and whether the current process for applying for a rent increase is sufficient and provide a recommendation to the City Council before it takes a final vote.
Click here to subscribe and receive an email every morning showing the previous day's news on WEHOville. You'll be joining the great list of supporters of WEHOville and our effort to provide you with the news you want and need.