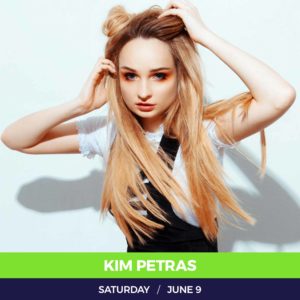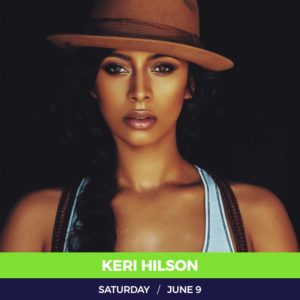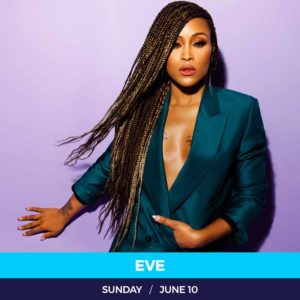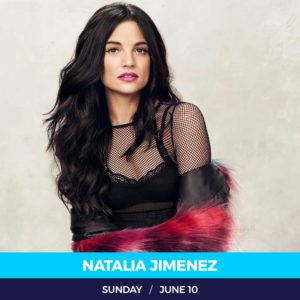 Christopher Street West, the non-profit that produces the annual L.A. Pride Festival in West Hollywood, has announced five more women as performers in what it describes as one of the most diverse line-ups in the Festival's history.
Those performers are Eve, Natalia Jimenez, Icona Pop, Kim Petras and Keri Hilson. Earlier CSW had announced that Kehlani and Tove Lo would be headliners at the Festival. The performances will be on three stages at West Hollywood Park on June 9 and 10.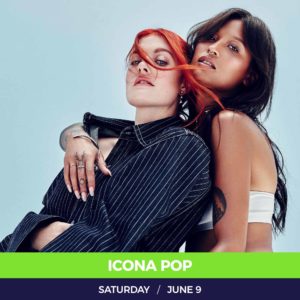 "2018 is already proving to be the year of the woman," said Gregory Alexander, a CSW board member and the programming lead for the festival. "Female empowerment is more important than ever. These beautifully diverse artists embody everything that L.A. Pride 2018 represents, a celebration of self-expression and authenticity. Their confidence, fearlessness, and talent inspire us all to #JUSTBE."
As in prior years, a variety of gay, lesbian, bisexual, and transgender artists will be the main feature of the LA Pride Festival's two days of non-stop entertainment.
Icona Pop, an international pop duo for the platinum single "I Love It," will perform at the Park Stage on June 9. Also performing there will be Kim Petras, whose recent single, "Heart To Break," has been a hit on Spotify.
Over at the Boulevard Stage that evening, Grammy-nominated R&B singer and songwriter Keri Hilson, known for hits like "Knock You Down," will perform.
On June 10, Eve, a Grammy-award winner, actress, host of "The Talk, a recording artist, will perform on the Park Stage. Spanish singer and songwriter Natalia Jimenez, known for songs such as "Quedate con Ella," "Algo Brilla en Mi," and "Creo en Mi," will perform on the Plaza Stage.
"We're really delivering on CSW's mission of creating a culture of inclusivity within the LGBTQ+ community by shining the spotlight on women of every race, ethnicity, and sexuality across all of our three stages," said Marquita Thomas, a CSW board member. "The sheer artistry of this year's L.A. Pride Festival lineup rings true to that."
The annual L.A. Pride celebration consists of a week of events by CSW and the City of West Hollywood's One City-One Pride program, which are yet to be announced.
A press release from CSW that a conducted by Pitchfork, which surveyed the lineups of the 23 biggest music festivals in the United States and Canada in 2017, found that only 14% of acts booked were female and only 12% were mixed gender (or non-binary) – out of nearly 1,000 acts booked altogether.
Advance tickets can be purchased online. Prices are $25 plus a $1 service fee for a Saturday ticket and also for a Sunday ticket. A ticket for both days purchased in advance is $35.
CSW is providing a limited number of free tickets to people willing to do a four-hour volunteer shift.