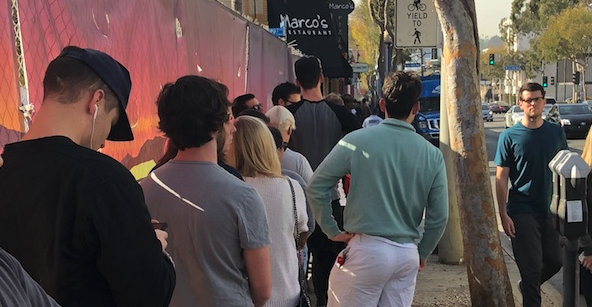 In a major step toward making possible the sale of recreational cannabis, the City of West Hollywood has released a draft of an application for those seeking one or more of the 40 licenses required to open a cannabis-related business in the city. With that release comes a long list of the criteria that will be used to screen what is expected to be a large number of applicants in a very complex process.
The city has estimated that it could receive $200,000 to $300,000 in additional annual sales tax revenue (an estimate based on an assumption of $20 million in annual cannabis sales). West Hollywood also will consider next year putting a city-specific tax on the March 2019 ballot.
Both the draft application and the criteria can be found on the city's website. The city also will host a meeting on April 11 to answer questions related to the application process. The meeting will be held from 2 to 4 p.m. at the City Council Chambers, 625 N. San Vicente Blvd. south of Santa Monica. The final screen application and criteria will be released the week of April 18. Those interested can submit applications between May 2 and 31. It is expected that successful applicants will be announced during the Summer.
The number of licenses and business categories are as follows:
–Eight licenses for stores that sell cannabis products to adults for recreational uses.
–Eight licenses for areas where one can smoke, vape or otherwise ingest a cannabis product, which must be within an area that is licensed for selling recreational cannabis to adults.
— Eight licenses for areas where one eat a cannabis product such as candy, which must be within an area with a license for selling recreational cannabis to adults.
–Eight licenses for cannabis dispensaries that offer products for medical use to those with a doctor's prescription.
–Eight licenses for cannabis delivery services located in West Hollywood.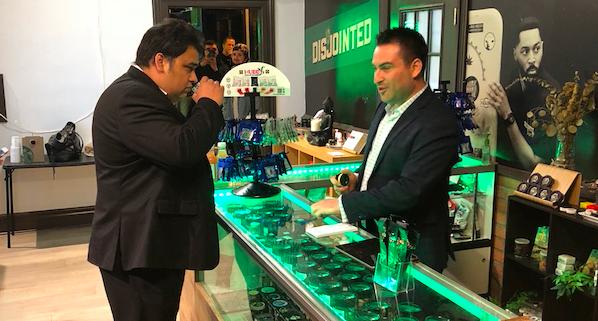 West Hollywood already has four licensed medical cannabis dispensaries. In January the city authorized the sale of recreational cannabis on a temporary basis to those dispensaries. They all will have to reapply for recreational cannabis licenses but the existing medical cannabis dispensaries won't have to submit a screening application for a medical cannabis license. Those dispensaries are Alternative Herbal Health Services at 7828 Santa Monica Blvd., Los Angeles Patients & Caregivers Group at 7213 Santa Monica Blvd. , MedMen WeHo at 8208 Santa Monica Blvd. and Zen Healing at 8464 Santa Monica Blvd.
The City Council has adopted a "merit-based" approach to determining who qualifies for a license. The screening application will include information about the applicant's proposed business plan, design concept, security plan and experience in the business. Applicants do not need to have leased a location to apply.
In an effort to ensure that applications will be reviewed on their merits, each screening application will be reviewed and scored by an independent five-member application evaluation committee appointed by City Manager Paul Arevalo. The committee members will score the screening applications based on specific criteria and assign them points based on certain criteria that is part of the licensing ordinance adopted by the City Council. Applicants are barred from contacting any members of the Application Evaluation Committee, whose names have not yet been made public. They also cannot contact members of the Business License Commission. City Council members or members of the Business License Commission also cannot contact the Application Evaluation Committee members.
The eight top-ranked applicants in each category will be able to apply for a business license. To do that, however, each applicant must find a location for his or her business and have city's Current and Historic Planning Division certify that the business is permitted in that property zone. With that certification, the application will go before the city's Business License Commission, which will give final approval or deny the applications. The applicants also must have obtained a state cannabis license before opening the business.
All applicants (except for those seeking a delivery license) will have to pay a fee of $9,880. Those filing applications for a delivery permit must pay a fee of $5,025. The fees were set based on the staff time and resources required to process the applications.
Applicants can seek a license in more than one of the five categories but cannot seek more than one license in any individual category.
The Application Evaluation Committee will rate applicants based on criteria in seven categories. Those categories are:
–The innovative quality of the business plan.
–The applicant's connection to West Hollywood, which includes such things as partnerships with existing businesses in WeHo and a plan to engage with the community through participation in community events or working with local non-profits and other community groups.
–The quality of the applicant's business operation plan, which includes using cannabis industry best practices, having a viable financial plan, using "green" business practices that exceed state and local requirements, having a plan to education customers about cannabis and its effects and offering discount programs to low-income medical cannabis customers.
–The applicant's employee and social equity policies, including providing a living wage above the state minimum, not engaging in discrimination obtaining cannabis from small producers.
–The quality of the cannabis products offered by the applicant. That categories includes weighing the degree to which cannabis products are produced naturally without pesticides or chemicals, a plan to purchase cannabis from environmentally conscious growers and providing customers a way to write and look at reviews of the applicant's products online.
–The applicant's ability to meet the city's urban design standards. That includes an evaluation of the applicant's concept for the architecture, landscaping and entrance of the shop. Also considered will be the interior design of the business including "innovation and originality in aesthetics, atmosphere, imagery, signage and branding." Another consideration is a ventilation or air purification system to prevent the release of cannabis smoke outside the store.
–A plan for keeping the property secure, which includes a cash management plan, a plan for secure product deliveries, number of security guards, video cameras and surveillance and using an armored vehicle for daily pick-ups of cash deposits.
–Experience in the industry. That includes experience in similarly regulated industries, restaurant or bar experience for those applying to operate a cannabis lounge. Existing medical dispensaries in West Hollywood will earn points for that if they apply for licenses for other uses.