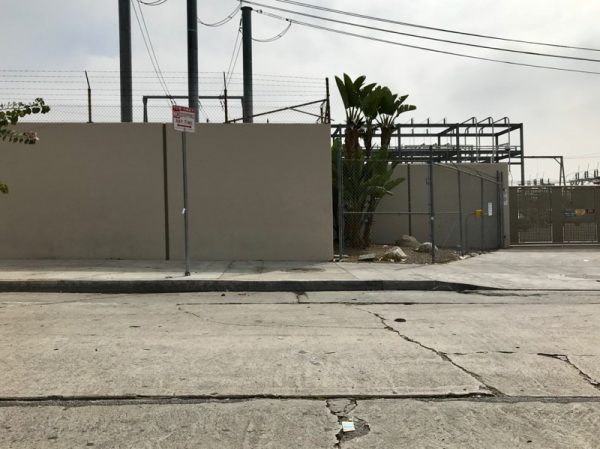 Poinsettia Park, which has been the focus of concerns of residents adjacent to it and just north of it in West Hollywood, will be a subject at a meeting at the park on Wednesday.
The meeting is hosted by members of L.A. City Councilmember Paul Koretz's staff. Poinsettia Park is within Koretz's 5th District. Among the members of his staff who will be attending the meeting are Robert Oliver, field deputy for the area, and Greg Martayan, Koretz's chief deputy of public safety. Also present will be officers for the L.A. Police Department's Wilshire Division.
The Melrose Action Neighborhood Watch group hosted a meeting about the park on March 21 that drew a large crowd of local residents who complained about the homeless encampment on Poinsettia Place between Romaine Street and Willoughby Avenue. The complaints included allegations of car break-ins and trespassing by homeless people and finding used drug needles and human feces in their yards.
"One topic that is particularly troublesome is that of continued issues, some serious — involving transient encampments, trespassing, squatting and more," Melrose Action said in an announcement of the event.
On Wednesday last week, the park and adjacent sidewalks were cleaned by the L.A. Sanitation Bureau. Homeless people are allowed to erect tents on those sidewalks so long as they are taken down from 6 a.m. to 9 p.m. each day and at least 36 inches of the sidewalk is open for pedestrian traffic.
This Wednesday's meeting will take place at 9 a.m. at the park community center.