Mitzi Shore, the mother of actor Pauly Shore and longtime operator of The Comedy Store — where many of the biggest names in comedy launched their careers — died today at age 87.
Shore died at 4:42 a.m., according to Pauly Shore.
"Looking back on my mom's life, the one word that comes to mind is giver," Shore wrote on his Twitter page. "She gave her heart, her soul and her stages. So mom, on behalf of myself and all the other comedians, we want to thank you from the bottom of our hearts for letting us develop our craft at the Store.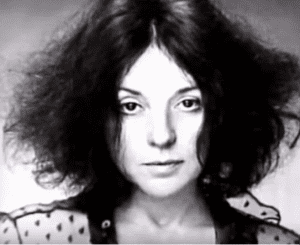 "Not only were you our comedy godmother, you are my mother. We'd be nothing without you and your guidance. While you're up in heaven, we will be down here on Earth making sure the Main Room, Belly Room and Original Room stay sacred. I love you. You will always be in my heart."
The celebrity news website TMZ.com reported that Mitzi Shore died after a long battle with Parkinson's Disease
"It is with great sadness and very heavy hearts that we report the passing of Mitzi Shore. Mitzi was an extraordinary woman and leader who identified, cultivated and celebrated comedy's best performers," tweeted The Comedy Store.
The club will be closed tonight (Wednesday) in her memory.
The Comedy Store on Sunset Boulevard in West Hollywood played host to some of the biggest comics in the world, including Robin Williams, Richard Pryor, David Letterman, Jay Leno, Jim Carrey, Chris Rock, Arsenio Hall and Roseanne Barr.
"It's a really sad day," Rock wrote on his Instagram page, where he posted a photo of Mitzi Shore. "Mitzi was the best."
A host of comics and performers posted Twitter messages over the past week through Pauly Shore paying tribute to his mother.
Comedian Taylor Williamson wrote, "Thank you Mitzi for creating a world for me to dream of being a part of and for allowing me to live that dream, for bringing so much laughter into the world, for `planting me in the dirt' to challenge me to become a stronger comic."
Joe Rogan called her leadership of The Comedy Store "one of the most important things in the history of stand-up comedy, and I will forever be in her debt."
Pauly Shore said he took his ailing mother to The Comedy Store earlier this week, even though she was in hospice care, so she could visit the famed venue one last time.
Mitzi Shore took over operations of The Comedy Store in 1974 when she divorced her husband Sammy Shore, who co-founded the club two years earlier. She bought the building two years later.
In addition to Pauly, Mitzi Shore had two other sons, Peter and Scott, and a daughter, Sandy.