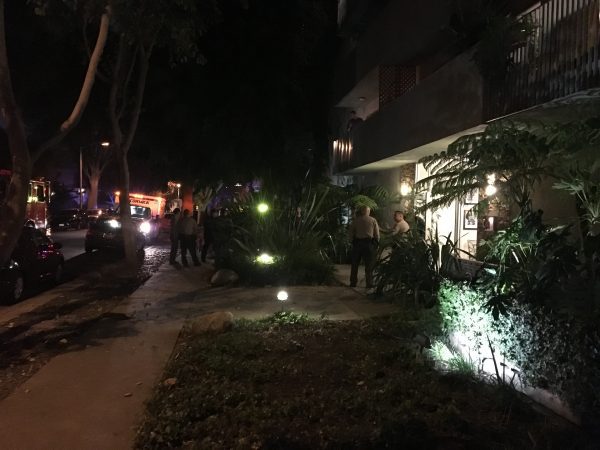 Residents on West Hollywood's Westside were disturbed last night by what some described as 30 minutes of loud screams from an apartment on Westmount Drive.
West Hollywood Sheriff's Station deputies responded at around 9:30 p.m. to calls about what they discovered was a domestic violence incident involving a male couple on the 600 block of Westmount.
Detective Hom said one of the men, who was carrying a knife, was arrested. Hom said the man was trying to leave the scene and resisted being handcuffed, which meant deputies had to wrestle him to the ground. The man, whose identity hasn't yet been made public, bit a female officer on the leg during the incident. Hom said the injury was minor.