Candidates for the office of L.A. County Sheriff will speak to the public at an open forum on Thursday in advance of the June 5 election for that office.
The forum will be held at 7:30 p.m. Thursday at Hollywood Temple Beth El, 1317 N. Crescent Heights Blvd. in West Hollywood.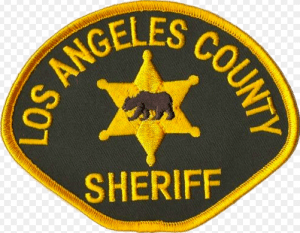 Besides issues of greater Los Angeles County, there are issues specific to West Hollywood, which has its policing handled through the Sheriff's Department. For example, there are concerns of increased crime in West Hollywood, as well as security concerns specific to the Jewish community here and the LGBT community regarding dangers of hate crimes from extremist groups.
Currently, candidates appearing are former LASD Commander Robert "Bob" Lindsey and former Sheriff's lieutenant Alex Villanueva. Incumbent Sheriff Jim McDonald has not yet responded to the invitation to appear.
The candidates will make a statement of their qualification and positions and the microphone will be open to the audience to address specific questions to each candidate.
According to RunforOffice.org, "The Los Angeles County Sheriff provides general-service law enforcement to unincorporated areas of Los Angeles County, as well as incorporated cities who have contracted with the agency for law-enforcement services. The Sheriff's Department also holds primary jurisdiction over facilities operated by Los Angeles County, such as local parks, marinas and government buildings; provides bailiff service for the Superior Court of Los Angeles County, and operates the county jail system."
This evening is open to the general public at no cost. Reservations must be made through Eventbrite.com.