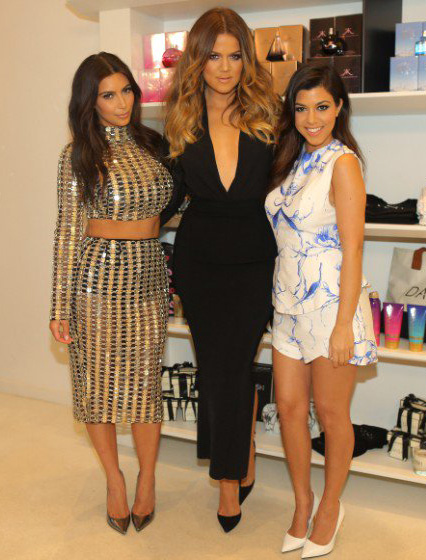 Dash is done.
Kim Kardashian announced Thursday that she and her sisters are closing their three apparel shops, including one on Melrose Avenue in West Hollywood.
"After nearly 12 years, my sisters and I have decided to close the doors of our DASH stores," Kardashian said in a post on her website. "We opened our first store as a family in 2006 and, since then, we have made so many lifelong memories. From opening locations in Los Angeles, Miami and New York, to having our 'Dash Dolls' spin-off show, it's been such a huge part of our lives.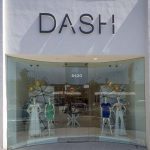 "We've loved running DASH, but in the last few years, we've all grown so much individually. We've been busy running our own brands, as well as being moms and balancing work with our families. We know in our hearts that it's time to move on. We love our DASH Dolls and are so grateful for the amazing memories. And we have to give a special thanks to the DASH employees and all of the incredible fans and customers who have supported us throughout the years! We couldn't have done it without you. Thank you to everyone!"
The Kardashians, who are seen by many as icons of the reality TV industry, opened the first Dash story in Calabasas in 2006. In 2012 they moved that store to West Hollywood and then opened stores in New York City and Miami Beach.
In September 2015 the "Dash Dolls" series launched on the E! television network. In an announcement of the launch, E! said "Now viewers will have the opportunity to follow the lives of the Kardashian sisters' young, fun and hot employees as they navigate the hectic life of a twenty-something in Hollywood while representing the Kardashian brand.
"This new generation of boutique girls takes on the glamorous lifestyle that comes with managing one of today's most recognizable franchises, owned by three famous and often demanding bosses, while juggling romances, parties, family drama and other career aspirations."
Dash's West Hollywood location got some unwanted attention in September 2017 when a woman entered that store carrying a gun and threatening employees. She later came back with a machete. Sheriff's deputies arrested her shortly after that incident.