Six local organizations have joined forces to create the Trans Wellness Center (TWC) in Los Angeles, mytranswellness.org which will provide resources and services for transgender and non-binary people under one roof. The 3,000-square-foot TWC, which officially opened today TWC is the first-of-its-kind center in the United States.
"The Trans Wellness Center was conceived and created by community leaders and allies, honoring their lifelong dedication to raise awareness about the needs and the contributions of the transgender community," said TWC Program Manager Mariana Marroquin. "I am honored to be part of this new and exciting effort to empower the transgender and non-binary communities-no matter how challenging life may be for some of us. Let's fight for our rights and a better future."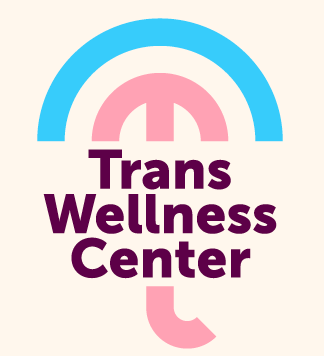 Funded through a $1 million annual grant for three to five years from the L.A. County Department of Public Health, the TWC is located at 3055 Wilshire Blvd. near the Koreatown and Wilshire Center neighborhoods. It was formed by the following community organizations: APAIT (Asian Pacific AIDS Intervention Team); Bienestar; Children's Hospital Los Angeles; Friends Community Center; TransLatin@ Coalition, and the Los Angeles LGBT Center, which is leading the management and operations support for the TWC.
"We value all clients having access to all the services needed as well as creating spaces that are welcoming and culturally appropriate for all transgender people," said Bienestar Director of Programs and Services Brendan O'Connell. "With more than 21 years of experience providing health and wellness programs to the Latina transgender community, we are committed to providing comprehensive services to Los Angeles' transgender community from the Trans Wellness Center's one-stop, centralized location."
Guided by an eight-person Community Advisory Board comprised of transgender and non-binary people, the TWC will provide hormone therapy and transition resources; HIV testing and care; mental and sexual health services and education; occupational training, and housing and legal services, among others.
"We finally have a space that is dedicated to the overall well-being of transgender people," said APAIT Health Educator Jaden Fields. "As a community partner, APAIT will be providing services and programming to address the economic empowerment of transgender people."
"The Trans Wellness Center is the first-of-its-kind in Los Angeles and in the nation, providing a safe place and resources for transgender and non-binary individuals," said Friends Community Center HIV Outreach Educator April Saravia.
The TWC is open Monday through Friday from 10 a.m. to 4 p.m. and can be contacted via phone at (323) 993-2900 or via email at transwellness@lalgbtcenter.org. Visitor parking is available in the building's garage (enter on South Westmoreland Avenue). Clients and visitors may also ride the Metro Red or Purple Lines to reach the TWC. Disembark at the Wilshire/Vermont Station, and walk two blocks east.
"For the first time in the history of the transgender movement, trans and non-binary individuals finally have a safe, friendly, and non-judgmental area where they can find a wide range of vital services under one roof created by-and for-the community," said Marroquin. "With the generous support of the County of Los Angeles and the partnership of six local organizations, the Trans Wellness Center will be an exemplary landmark for the LGBT community."