The City of West Hollywood is putting into place a system to ensure an objective evaluation of applications for each of the 40 cannabis-related business licenses that it will be issuing later this year.
However, some applicants for a cannabis license may hope they can gain influence over City Hall or City Council members to help them. To date, three individuals or businesses interested in obtaining a cannabis license have engaged lobbyists, whose job is to advise their clients on navigating government bureaucracy and advocating for them before elected and appointed government officials. And three cannabis firms have made  donations to the Gay Men's Chorus of Los Angeles, a non-profit chaired by Councilmember John Duran that gets major financial support from lobbyists and businesses with contracts with the City of West Hollywood or that have issues before the City Council.
Integral Associates, a cannabis firm based in Las Vegas, has engaged Afriat Consulting Group, one of the most prominent lobbying firms in Los Angeles. In a required filing with the City Clerk, Afriat says it has been engaged to "assist client with procurement of permits so client can open a business in the City of West Hollywood."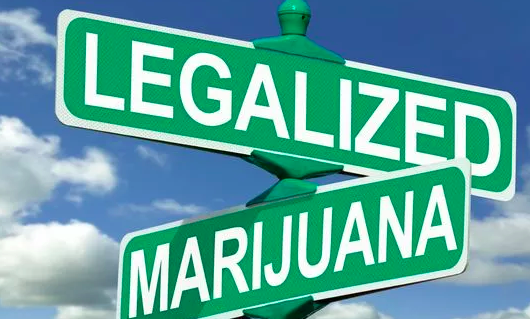 Essence Cannabis Dispensary, which operates from the same address in Las Vegas as Integral Associates, has engaged Collaborate Inc., a firm run by Tracey Chavira and Katherine Hennigan Ohanesian, as a lobbyist. In its filing with the city, Collaborate lists Essence as its only WeHo client.
Sam Borelli, a local business consultant, has been hired by David Dickerson, one of the owners of Kitchen 24 restaurant, to help secure a cannabis business license.
MedMen, which operates one of four licensed medical cannabis dispensaries in WeHo and has been granted temporary permission to sell recreational cannabis, is not listed as the client of a lobbyist. However, it is listed as a "bronze sponsor" of the Gay Men's Chorus's upcoming Voice Awards. Bronze sponsors are required to donate $4,000 to GMCLA. Another bronze sponsor is Essence Dispensaries.
Alternative Herbal Health Services, another of the four currently licensed medical dispensaries, which is run by Jason Beck, is a "silver" sponsor of the Voice Awards, which requires a donation of $6,000.
The independent board of examiners will decide which applicants qualify for one of eight licenses in five categories: Recreational cannabis sales, medical cannabis sales, WeHo-based cannabis delivery services, edible cannabis consumption lounges and cannabis smoking or vaping lounges.
Applications can be filed online  from May 2 through 31.
Applicants for WeHo-based delivery licenses will have to pay a fee of $5,025 and applicants for licenses in the other categories will have to pay a fee of $9,880. The city is expected to decide who will receive licenses during the Summer, at which point those applicants will have to secure a location, get the city's acknowledgment that that location is in an appropriate zone and then obtain a state license.
The complex process requires a review of eight areas that include 58 specific criteria that the board of examiners will award points for. Those areas range from the quality of the applicant's business plan and his or her plans for the operation and security of the business to the applicant's willingness to support the city's progressive values by working with small cannabis producers and purchasing cannabis from cultivators in poorer counties. Other social criteria include reaching out when hiring to veterans and LGBT people and others who might find work hard to find and also engaging with local businesses and non-profits in a way that shows the applicant is interested in connecting with the community.
The maximum number of points awarded is 200. Given that, the most important area for evaluation is the applicant's business plan, where a maximum 90 to 105 points can be awarded depending on the type of license sought. Twenty of those business plan points are tied to social equity issues such as paying above the state minimum wage.
The security plan for the business can earn up to 40 points. Security is especially important for cannabis businesses because they generally are conducted solely in cash. That's because the sale of cannabis, while legal in California, is a violation of federal law and banks and credit card companies don't want to risk being cracked down on by federal authorities for handling credit card and check payments.
The design of the interior and exterior of the proposed lounge or retail or medical dispensary space can earn an applicant up to 40 points, with the exception of those applying for delivery licenses, where the maximum is 25 points in that category. Experience managing a cannabis business or another state-regulated business such as a bar could earn an applicant up to 25 points.