Building owners and tenants can join the debate about who pays for retrofitting apartment buildings to protect them from earthquakes at two community meetings this month.
The first is on May 9 at 7 p.m. at the West Hollywood Library Community Meeting Room, 625 N. San Vicente Blvd.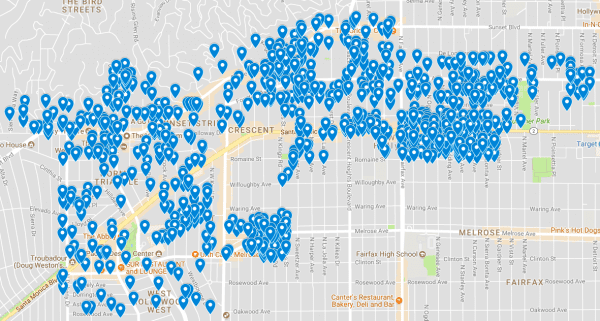 There the city's Rent Stabilization Commission (RSC) will review the city's current process for allowing owners of rent-stabilized buildings to petition for a rent increase and explore alternatives that could be applied to help those building owners cover the cost of the earthquake retrofit without unduly burdening tenants.
Free parking will be available at the adjacent five-story structure with a ticket validated at the meeting.
The second meeting will take place on May 14 at 7 p.m. at Fiesta Hall, 100 N. Vista St., near the northwest corner of Plummer Park. Free parking is available in the park parking lot entered from Santa Monica Boulevard at Martel.
In April, the City of West Hollywood published the address of 820 buildings that an outside consultant deemed to be possibly at risk from an earthquake. Whether those buildings actually are at risk will have to be determined by a private contractor engaged by the building owner.
The cost of retrofitting a building could run from $100,000 to well over $1 million, depending on its size and its degree of risk.
The West Hollywood City Council has passed a law requiring that all such buildings be retrofitted, with the exception of condo buildings, whose occupants lobbied heavily for an exemption. Now City Hall must develop a proposal for possibly passing along the cost of the retrofits to tenants of rent-stabilized buildings It is looking at a number of options which could include setting a limit on the monthly amount one's rent could be increased, limiting the period in which the increase is active, or barring landlords from passing along the increase.
More information about the issue is available on the city's website and a list of the at-risk buildings and a deeper description of the issues can be found on WEHOville.