Christopher Street West (CSW) has announced the selection of Madonna Cacciatore as its executive director.
Cacciatore, who will assume the position on July 1, will become the first full-time, paid director of the nonprofit, which produces the annual L.A. Pride parade and festival and will celebrate its 50th anniversary in 2020.
"This is an exciting moment in CSW's storied history," said Chris Classen, CSW board president, in an announcement of Cacciatore's appointment. "I'm confident that Madonna will help propel this amazing organization forward in a big way."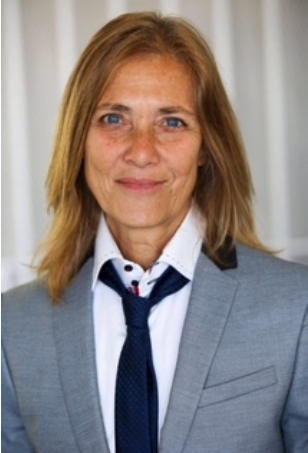 Cacciatore has had a long career working with LGBT-oriented non-profit organizations. She currently serves as director of special events for the Los Angeles LGBT Center. In that role, she has overseen the Center's annual Gala Vanguard Awards and Simply divine events, which have been major fundraisers.
Before joining the Center, Cacciatore worked at AIDS Project Los Angeles (now APLA Health). She joined that organization in 2006 after the death of her brother Johnny from AIDS-related complications.
In CSW's announcement, Cacciatore said "As a leader, I know it's vital for me to listen, care, and have compassion. One of my most treasured skills is something that has been part of me since I was young: being able to work with people and making them feel vital in the moment. I have been an LGBTQ+ activist all my life and have built amazing relationships in the community and with allies. I work hard and give it my all to find creative solutions."
Cacciatore will take the helm of an organization that has struggled with financial, community relations and ethical issues for decades. In 2016, it lost nearly $400,000 on the June Pride events after Classen, its current board chairman, and Craig Bowers, a business partner of Classen's who had joined the board, turned the annual Pride festival into a music festival that some labeled "the gay Coachella."
That decision came with a large increase in ticket prices and a reduction in programming for lesbians and transgender people, some of which was reversed when members of the community protested and threatened a boycott.
Five members of CSW's 15-member board of directors resigned after Classen demanded that they sign nondisclosure agreements that some described as onerous.
Last year the annual parade was replaced by the Resist March, a protest against measures the Trump administration was taking to reduce protections for immigrants, carve back women's rights and end some protections for LGBT people. Because of that march, CSW likely lost hundreds of thousands of dollars of parade sponsorship revenue. However, CSW has yet to release its financials, which won't be available until the Internal Revenue Service processes its 2017 tax return.
In a response to community pushback, CSW has added eight new board members. Among them are Brian Rosman, head of the Dog and A Duck, a locally prominent public relations and marketing agency; Alexandra Magallon of the TransLatin@ Coalition; Gerald Garth of the AMAAD Institute, and Estevan Montemayor, communications director for L.A. City Councilmember David Ryu.
Montemayor oversaw the search for the executive director, which was handled by the Aspen Leadership Group.
"The response we received to this search was absolutely incredible," Montemayor said. "It was moving to see so many talented people raise their hands to lead this organization – and I'm thrilled that, in the end, the CSW board of directors has chosen a leader who so beautifully reflects our mission and core values. I can't wait to see what amazing things we all accomplish together."
Other issues under the leadership of former board chairman Rodney Scott included the then-financial director making an unapproved loan to himself and the organization's habit of exaggerating attendance figures and refusing to make its tax returns easily available.
Cacciatore, who came out as a lesbian in 1973, was born into an Italian-American family in Mineral Wells, Tex. At one point she lived in Washington, D.C., where she advocated for marriage equality and volunteered at the Names Project, producer of the AIDS Memorial Quilt. After time in New York City and Seattle, she moved to Los Angeles to work for APLA.
In August of last year, Cacciatore married her partner of 14 years, Robin McWilliams.