John Duran will be sworn into office as West Hollywood's mayor on May 21 at 1OAK, a nightclub at 9039 W. Sunset Blvd.
The swearing-in ceremony will replace the regular City Council meeting. It will begin at 6 p.m.
Duran will be serving his fourth term as mayor, a largely honorary one-year position that rotates each April. Councilmember John D'Amico will be sworn in as mayor pro tem and thus is most likely to be named mayor when Duran's term expires.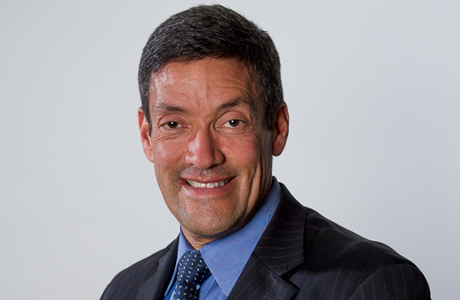 As mayor, Duran will preside over City Council meetings. He also will be the signer on certain city checks and will be the official face of the city. Some have used that position to advance their political standing in the state and beyond.
The swearing-in ceremony will be followed by a reception close by at the Rainbow Bar and Grill, which is at 9015 W. Sunset Blvd. The events are free and open to the public.
In an email to WEHOville, Joshua Schare, the city's communications manager, said the city is staging the swearing-in event on Sunset Boulevard because Duran has announced that the Sunset Strip is a priority of his during his tenure as mayor.
"His hope was that the city could find a space that embraces the musical legacy of the Strip," Schare
said. "The Rainbow emerged as a primary spot to showcase the city's heritage for a reception. But, due to scheduling and limited space, The Rainbow could not host the meeting. 1OAK emerged as a desirable location because it's one of the premier destinations on the Sunset Strip.
"1OAK also has a long history, having been the Key Club and having been the space that was once the legendary Gazzarri's, where many rock-n-roll legends performed. 1OAK also meets all of the logistical needs that the city has to consider in hosting a public meeting – it is accessible; it is nearby to the Rainbow, is it adjacent to convenient parking, and it has the physical space to set up a full-scale meeting. These were determining factors in selecting the locations."
1OAK (an acronym for "1 of a kind") is owned by Scott Sartiano and Richie Akiva, who launched the brand in New York City and collaborated with Ronnie Madra and the Bartelier Group's Darren Dzienciol bring 1OAK to Los Angeles.
The bar is known for attracting celebrities such as Kanye West, Beyoncé, Jay-Z, Madonna, Katy Perry, Adam Levine, Fergie and Jessica Alba. Among those who follow gossip sites, it also is known as the place where Marion "Suge" Knight, the co-founder of Death Row Records, was shot multiple times in 2014 at a party hosted by Chris Brown and singer Pia Mia Perez.
Knight sued Brown, Perez and 1Oak in L.A. Superior Court, alleging "premises liability and negligence."
1OAK also has been accused of racial discrimination and of discriminating against a transgender woman.
Last summer Shayan Siren, a transgender West Hollywood woman, said she was turned away from 1OAK when she went to an event celebrating Lana Del Rey's birthday.
"He didn't have any real excuse," Siren said of the doorman who denied her entrance. "He said they have a lot of Middle Eastern clients that are high-profile clientele, and they don't want to be around trans people."
Siren said one of the security guards was upset by the way she was treated and explained that the club had a quota.
"They don't allow too many African-American people. They don't want too many gays," Siren said he told her. The man also said that 1 OAK's Middle Eastern customers want to be around blonde women. He said she would be more welcome on the club's Friday gay nights.