The race is on! City Councilmember Lauren Meister today announced a fundraising event on May 16 at Micky's to launch her re-election campaign.
In an email announcing the campaign, Meister listed members of the honorary host committee Michael Niemeyer, of Micky's, Tom Doherty and Rick Bicanovsky of Cafe D'Etoile, Marta Knittel and Shoshana Joseph of Yogurt Stop, Nicklaus Fox, who performs as Helen Back with Weho Cheer, and Bobby Trendy,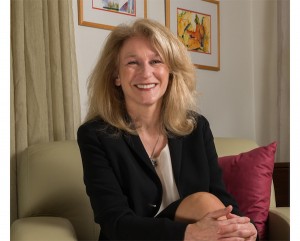 The event will take place from 7 to 9 p.m. at the bar, which is located at 8857 Santa Monica Blvd. Suggested donations range from $500, the maximum allowed by law, to $25.
Those attending are asked to RSVP online.
Meister occupies one of three seats on the five-member Council that are up for re-election in March 2019. Councilmember John D'Amico already has announced that he intends to run again. Councilmember Lindsey Horvath has yet to announce but is expected to.
Several challengers already have emerged. They include Duke Mason, a member of the city's Lesbian and Gay Advisory Board and a previous candidate; Timothy Williams, who is head of a production company called Haus of Liontruth; Tom deMille, a local artist who was an unsuccessful candidate in the 2013 election, and Eric Schmidt, who describes himself as a former fitness training and who has gotten attention with his promotion of online videos depicting him having sex with other men.
The nomination period for candidates ends on Dec. 7.