West Hollywood has begun screening applications for cannabis business licenses. The application process opened on May 2 and will run through May 31.
The city will great a maximum of eight cannabis use business licenses in each of the following five categories:
— Eight recreational cannabis retail licenses.
— Eight licenses for lounges in which cannabis products can be smoked or inhaled. Such lounges must be part of a cannabis retailer. WeHo is one of only a few cities in California that will allow cannabis consumption lounges.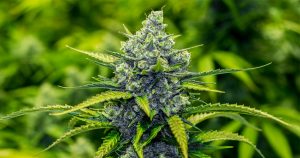 — Eight licenses for lounges in which edible cannabis products (brownies, candy, etc.) can be consumed. Those lounges also must be on the site of a licensed cannabis retailer.
— Eight licenses for vendors of cannabis for medical uses.
— Eight licenses for cannabis delivery services based in West Hollywood. There is no limit on the number of business licenses issued for cannabis delivery services that are located outside West Hollywood and deliver within the city.
The business license screening application process uses a merit-based approach. Each application must contain information about the applicant's ownership/management team, proposed business plan, design concept, security plan and experience. Applicants do not need to have secured a physical location to submit a screening application.
Each screening application will be reviewed and scored by an independent five-member application evaluation committee appointed by the City Manager, based on 58 specific criteria in the general categories of innovation, connection to West Hollywood, operations, social equity, product offerings, design concept, security plan and past experience.
After the application evaluation committee has reviewed and scored all the applications, the eight top-scoring applicants in each category will be allowed to move forward with obtaining a business license from the city.
Applicants are allowed 12 months to secure a standard city business license. The first step for the selected applicants will be to secure a physical location for their business. Once an applicant has secured a physical location, that applicant will need to obtain the appropriate planning permits from the city's Current and Historic Preservation Planning Division, affirming that the proposed use is permitted within the zoning for the property. After obtaining planning permits the applicant will have a hearing before the Business License Commission in which the commission will approve or deny issuance for the business license and set any necessary conditions on the business.
During the same time, the applicant is also encouraged to apply for any necessary building and safety permits needed to make improvements to the property. Finally, prior to operation of the business, the applicant will also need to secure a state cannabis license.
Currently, there are four medical cannabis dispensaries in the City of West Hollywood, each of which has received a temporary permit to sell recreational cannabis, which doesn't require a doctor's prescription. These establishments are:
— Alternative Herbal Health Services (AHHS) 7828 Santa Monica Blvd.,
— The Los Angeles Patients & Caregivers Group (LAPCG) 7213 Santa Monica Blvd.,
— MedMen WeHo 8208 Santa Monica Blvd., and
— Zen Healing, 8464 Santa Monica Blvd.
.
People who wish to purchase recreational cannabis must be at least 21 years old. Those wishing to purchase medical cannabis must be at least 18 and have a prescription from a doctor, some of whom now specializing in granting such licenses.
Smoking, vaping, or ingesting cannabis is not permitted in public places. Landlords are permitted to forbid cannabis use on their property and tenants who require medicinal cannabis and have a prescription may ask landlords for reasonable accommodations under state law. Despite California law approving the sale of recreational and medical-used cannabis, federal law still views cannabis as a controlled substance, even for medical use.
Answers to frequently asked questions about the cannabis license process are available on the city's website.