The California Highway Patrol has confirmed that pepper spray was involved in an incident on Jan. 31 in which a West Hollywood man died after being ejected from a Lyft car on the 110 Freeway.
Justin Lavelle, 23, was killed when he was struck by a car on the freeway. That car and its driver haven't been identified.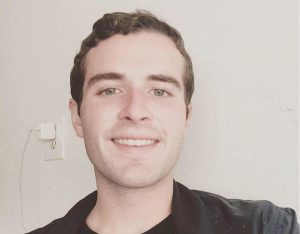 The Lyft driver, Tariq Rasseed, alleges that Lavelle was drunk and kept grabbing the steering wheel, putting them in danger. Rasseed stopped the car and ordered Lavelle out near the freeway's Slauson Avenue exit.
The victim's mother, Amy Lavelle, told NBC4 that she last spoke to her son when he was left on the freeway, before he was killed.
In an interview with NBC4, Lavelle's mother, Amy Lavelle, said her son called her after getting out of the car.
"He was screaming hideously and saying, 'Mom, mom, I have been pepper sprayed,'" she said.
NBC4 reports that the CHP says that pepper spray, which Rasseed initially denying using, was used in the incident. Rasseed now admits that. Rasseed has been removed as a Lyft driver and as an Uber driver.