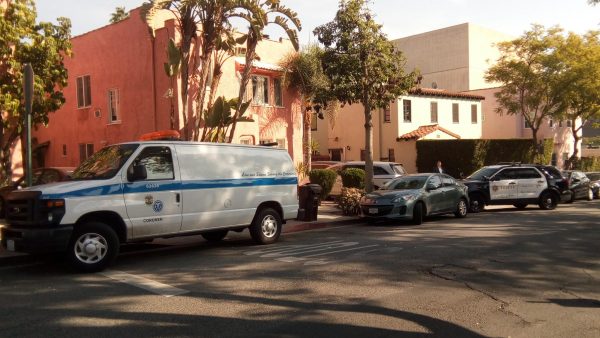 The death of Olivia Lua, the 23-year-old adult actress, at the Klean addiction treatment center in West Hollywood in January, was caused by a drug overdose. Ed Winter, a spokesman for the L.A. County Coroner's Office, said the death was ruled an accident caused by methamphetamine, a highly addictive and dangerous drug.
The death of Lua, also known as Olivia Voltaire and Olivia Hoffman, got worldwide media coverage because she was one of five female porn performers to die in a three-month period.
Lua, who was at Klean West Hollywood at 850 Hilldale Ave. was said to have been in rehab because she was suffering from a prescription drug addiction and not a meth addiction.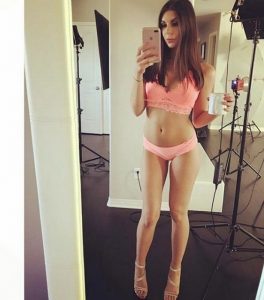 In a telephone interview in January after the report of Lua's death, Andrew Spanswick, whose White Rabbit Partners owns Klean, said he couldn't speak to allegations that Lua had been given drugs by a Klean employee who was fired shortly after her death.
In January, WEHOville reached out to the L.A. County Sheriff's Department's detective bureau with information about an allegation by someone inside Klean that Lua had been given illegal drugs by a Klean employee who was said to have done the same thing to others in rehab. However, the detective who took the call said he wasn't interested in any information given that the L.A. County Coroner's Office had not yet ruled on the cause of death, which in this case took more than four months.
It is unclear whether the Sheriff's Department will launch an investigation into the circumstances that led to Lua's death of a drug overdose in a rehab center. The department initially was unwilling to look into the death on July 27 of Gemmel Moore, a young black sex worker, from a methamphetamine injection. Moore's body was found, with drug paraphernalia nearby, in the Laurel Avenue apartment of Ed Buck, a West Hollywood political donor. Moore's family and local activists launched a protest that moved the Sheriff's Department to look into the circumstances of Moore's death. To date, the Sheriff's Department has taken no action in that matter.
Lua's death and that of the other adult performers got major attention from gossip sites.
"'What is killing our porn stars?': After Olivia Lua, Olivia Nova, August Ames, Yuri Luv and Shyla Stylez die at young age, fans demand action" read a headline in the U.K.'s Mirror.
Lua performed in adult films such as "Sneaky Sex," "GF Revenge" and "Vixen."