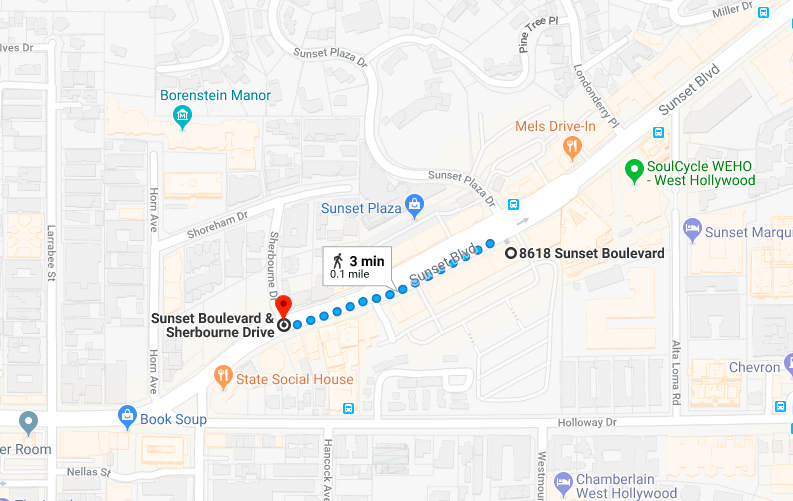 Beginning Monday, eastbound traffic on a segment of Sunset Boulevard will be reduced to one lane from 9 a.m. to 3 p.m. weekdays while SoCal Gas replaces an underground pipeline.
The lane reduction, which will occur between Sherbourne Drive and Sunset Plaza Drive, is expected to last through the middle of July.
According to an announcement from SoCal Gas, westbound and eastbound traffic will still be able to make left-hands turn from the center lane into driveways.
There will be parking restrictions along the south side of Sunset Boulevard for one-tenth of a mile. Traffic control message boards and cones will be used help direct the flow of traffic. Residents and local business owners may hear some work-related noise. During work hours, commuters passing by the work site will see excavation, equipment and vehicles.
SoCalGas says it doesn't anticipate any interruption to natural gas service.
While those in the area may smell the odor of natural gas, SoCal Gas says that is normal when crews are working. However, SoCalGas asks anyone who smells gas to call(800) 427-2200.