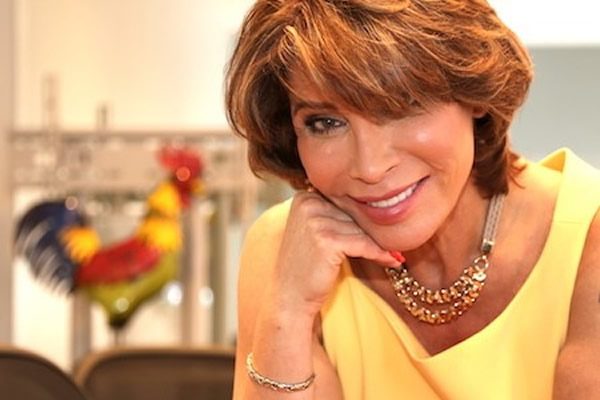 Michaela Ivri Mendelsohn, a leading transgender business owner, will serve as the 2018 LA Pride parade grand marshal.
Christopher Street West, the non-profit organization that organizes the LA Pride festival and parade, made the announcement Tuesday.
Mendelsohn is CEO of Pollo West Group, owner of a collection of El Pollo Loco restaurants, and founder of TransCanWork.
"LA Pride has cultivated a rich, 48-year-old history as a bold and provocative voice for the LGBTQ+ community across Los Angeles County. I am excited, and deeply honored, to be named the 2018 LA Pride parade grand marshal – especially in a year when self-expression, female empowerment, and trans inclusivity is at the very heart of this year's #JUSTBE message," Mendelsohn said in an announcement of her selection. "I am so proud to #JUSTBE at LA Pride this year!"
Mendelsohn is the first transgender woman to serve on the board of the Trevor Project and was the first transgender contestant in the Ms. Senior California Pageant. Mendelsohn also worked with "Orange is the New Black" writer Jenji Kohan on developing the character of Sophia Burset (Laverne Cox) for the series.
"We are thrilled to have Michaela Mendelsohn – a long-time activist and respected trans woman in business today – as this year's LA Pride parade grand marshal," Estevan Montemayor, CSW board president, said in a statement. "Michaela has been a strong LGBTQ+ advocate, especially by working to boost the hiring and inclusion of trans people in the workplace. She embodies the spirit of our #JUSTBE campaign and is the perfect person to lead this year's LA Pride parade."
The LA Pride parade begins at 11 a.m. on June 10 on Santa Monica Boulevard at Fairfax and proceeds down Santa Monica to Doheny.