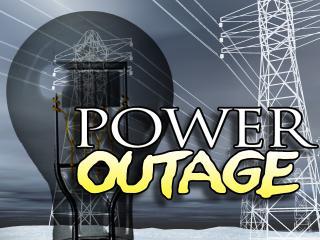 UPDATE, Friday, May 25:  SoCal Edison now estimates that power will be restored to the 148 customers who remain without it because of this incident by 6 p.m. today.
More than 500 West Hollywood customers of Southern California Edison are without power tonight because of a transformer outage on Fountain Avenue near Sweetzer.  The outage is said to have been caused by a Mylar balloon and has left several downed power lines.
Lt. Dan Nagelman of the West Hollywood Sheriff's Station said the outrage was reported to the station at 8:56 p.m. At 9:35 p.m. a representative of SoCal Edison said that 511 customers have been affected. She said SoCal Edison employees were at work on the problem and that power was likely to be restored by 10 p.m.
The outrage is the result of a reported explosion at the transformer that led local residents to report flashing blue lights visible from Crescent Heights Boulevard and what some described as lightning flashes. No injuries have been reported.