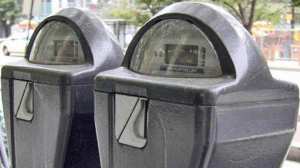 West Hollywood City Hall will be closed and parking meter regulations won't be enforced on Monday in observance of Memorial Day. The Helen Albert Farmers Market at Plummer Park also will be closed on Monday.
Other regulations that won't be enforced on Monday are limitations on parking for street sweeping and towing of cars parked in areas where parking typically is banned during peak traffic hours.
The city will, however, enforce neighborhood permit parking and other parking regulations on Monday.
While City Hall will be closed, visitor permits will be available at the Kings Road Parking Structure and the West Hollywood Sheriff's Station.
Enforcement of all parking regulations will begin again on Tuesday.