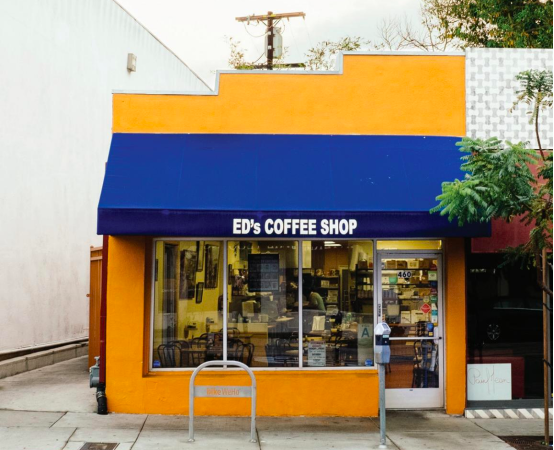 There has been a lot of talk about the evolution of the Sunset Strip and West Hollywood's Boystown. Now the planned closing in August of Ed's Coffee Shop, a diner that is an iconic institution in the West Hollywood Design District, is likely to bring attention to the changes there.
Ada Blumstein confirmed to WEHOville today that she will be closing Ed's, with Aug. 25 likely to be the last day. Ed's, located at 460 N. Robertson Blvd. south of Melrose, has long been known as a breakfast and lunch spot for residents of the West Hollywood West neighborhood. It also has served celebrities such as Kim Kardashian and Richard Chamberlain, who sit at the simple tables or the counter with the locals to enjoy the tasty and down-to-earth meals.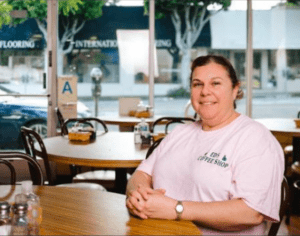 Ed's Coffee Shop opened in October 1960, making it one of the longest-running restaurants in West Hollywood. Blumstein's father, Ed Blumstein, and his wife, Sybil, had noticed a restaurant for sale on Robertson Boulevard shortly after moving from Montreal in 1960 and quickly bought it. Ed Blumstein died in 1995 and Ada Blumstein has been running the restaurant for nearly 30 years.
Blumstein said her decision to close Ed's is "a dollars and cents thing." She said Ed's rent hasn't been an issue, but the decline in customers has. "Over the last year and a half we've watched our client base shrink, with people moving out of the neighborhood. They can't afford the rent any more. If they're home owners they're selling and moving to Palm Springs."
Blumstein has seen the area evolve continually over the decades. In a story in West Hollywood Magazine in 2015, Blumstein said that where once her customers were mostly in the interior design business, now more and more are from the entertainment business or people who live nearby.
"It was all strictly interior design then, a lot of antique shops, wallpaper, carpeting" Blumstein said. "In the late Eighties and early Nineties we started getting a lot of art galleries around. Then the rents started going up. A lot of the interior design businesses moved to the PDC (Pacific Design Center). "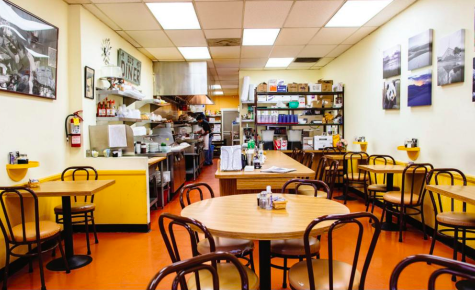 Blumstein started working at Ed's when she was in her teens. At that time, she said in the 2015 story, "this was strictly a gay neighborhood. Now there are more and more straight people. Sometimes on Saturdays it's like a pre-school with a dog park."
Blumstein said another factor is an apparent decline in going out for breakfast. More and more, she said, people just head to Starbucks for a latte to start their day.
Ed's diners likely will miss the long-time staffers. One of them, Danny Munoz, who became a server at Ed's 30 years ago, died last summer. While many knew him only as a very friendly waiter, Munoz also was president of the Associated Historical Society of Los Angeles County and co-founder of the Echo Park Historical Society. And there's Jesus Rangel, who's been working the grill for about 30 years. Rangel sometimes will personally serve the day's special dish directly to the table of his favorite customers. Alberto Guzman, known as Choco, is another veteran. He is the one-man delivery department and soup cook who knows every house and business address in the neighborhood. Rangel's son Junior, as his name suggests, is the newest member of the Ed's family.