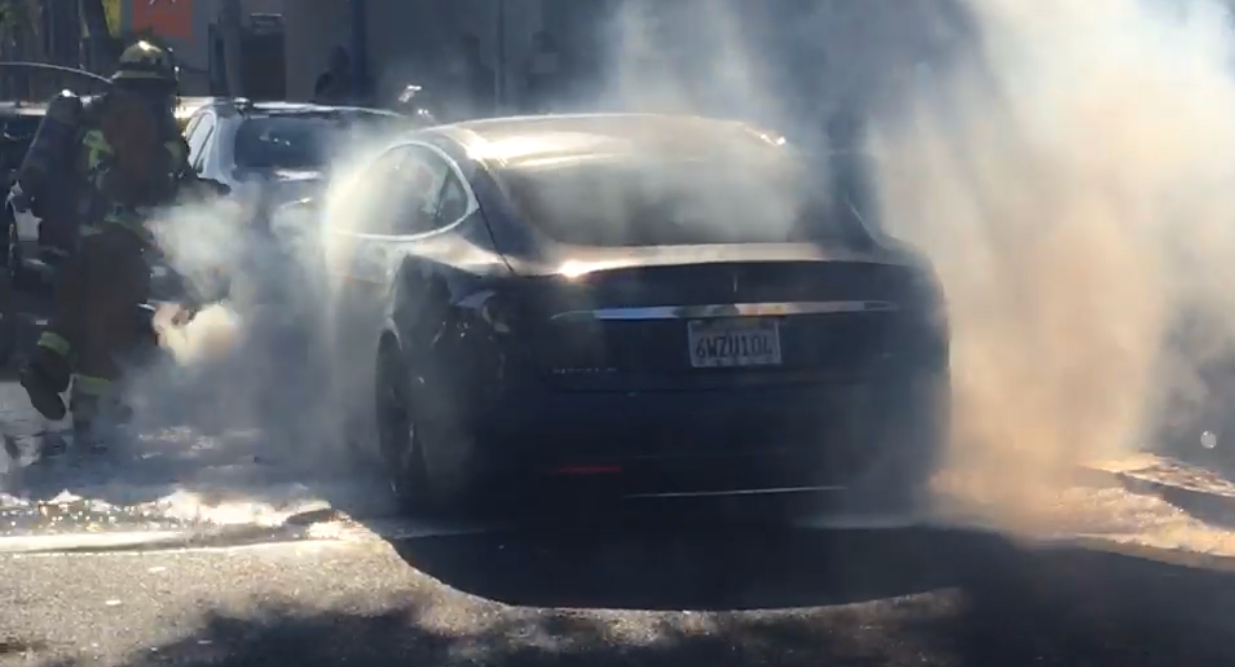 UPDATE: The owner of the Tesla that caught fire in West Holloywood on Friday has been identified as the husband of actor Mary McCormack, who shared a video of her husband's car shooting flames. McCormack said in tweet that there was "no accident" and the incident was "out of the blue."
"Thank you to the kind couple who flagged him down and told him to pull over. And thank god my three little girls weren't in the car with him," McCormack tweeted (@marycmccormack).
Just after 5:30p.m.. today Los Angeles County fire fighters and West Hollywood Sheriff's deputies were dispatched to a reported vehicle fire at the intersection of Santa Monica Boulevard and Ogden Drive.
Firefighters arrived to find a Tesla on fire. The fire appeared to be in the undercarriage of the vehicle where the batteries are located. Firefighters were able to extinguish the fire in a few minutes. Traffic on westbound Santa Monica was temporarily closed by the sheriffs department while firefighters put out the fire.
At the same time another vehicle fire occurred on Crescent Heights Boulevard north of Fountain Avenue.