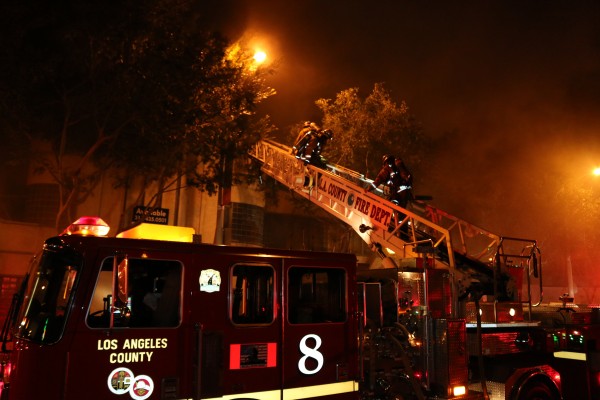 After spending more than three years behind bars, a man was free Monday following his acquittal on charges of starting a fire in 2015 at a vacant commercial building in West Hollywood that left one person dead.
A jury on Thursday found Andrew Clark, 38, not guilty of murder and arson causing great bodily injury. Clark was released from Men's Central Jail early Friday morning, according to sheriff's online jail records.
The fire that broke out late on the night of May 20, 2015, killed 53-year-old Eric Young. It occurred at 9080 Santa Monica Blvd., the Streamline Moderne building known as the location of the former Jones Dog & Cat Hospital.
Firefighters found Young in the burning building and he was taken to a hospital, where he died of smoke inhalation, according to coroner's records that listed the effects of methamphetamine as another significant factor in his death.
It took roughly an hour to knock down the blaze.
Sheriff's deputies said both men were homeless and fire investigators determined the fire had been deliberately set.