West Hollywood and its Historic Preservation Commission will host the city's annual Historic Preservation Celebration, which will celebrate the city's diverse architecture.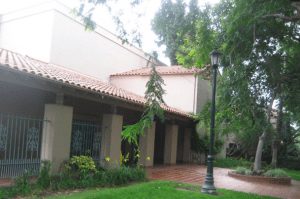 The event will take place on Monday from 6 to 8 p.m. at Plummer Park's Fiesta Hall, located at 7377 Santa Monica Blvd. It will include a reception and presentation, followed by an "Eclectic WeHo" walking tour of architecture in the neighborhood around Plummer Park. Attendees will have an opportunity to learn more about how historic properties are rehabilitated for modern life as the City of West Hollywood advances the city's Mills Act program for the next generation of preservation. Admission to the event is free and open to the public; refreshments will be served.
The city's Current and Historic Preservation Planning Division works with its Historic Preservation Commission to identify and protect historic resources in West Hollywood. The city adopted an historic preservation ordinance in 1989, and it has designated a total of 88 buildings as historic and cultural resources. More information about the city's historic preservation efforts is available on its historic preservation website.