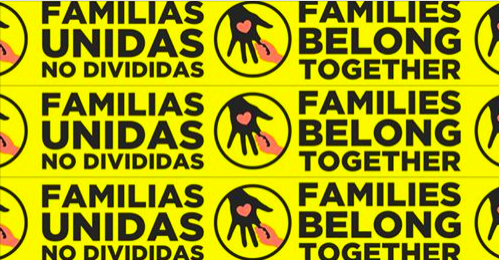 City Councilmember Lauren Meister is organizing a rally on June 30 in response to President Trump's decision to separate migrant children from their parents at the U.S. border with Mexico.
Meister announced the effort on a post on her Facebook page that says the event, called Rally for Humane (and Sane) Policies, will take place from noon to 2 p.m. on that Saturday at the corner of Santa Monica and San Vicente boulevards. It is likely to take place on the southeast corner, which is where other rallies have been staged.
Faced with outrage from Democrats and many Republicans, Trump on Wednesday reversed his order that children of immigrants seeking asylum be separated from the parents. New reports showed images of those children in cages in buildings along the board.
However it still isn't clear how Trump will implement his change in the policy, which, according to a story in The New York Times, still faces legal and practical obstacles…. And the president's order does nothing to address the plight of the more than 2,300 children who have already been separated from their parents under the president's 'zero tolerance' policy."
There are at least 130 other such rallies or marches planned around the country on Saturday, June 30, as part of what is being called a "Families Belong Together" national day of action.
The main rally will be in Washington's Lafayette Square, across from the White House, and is scheduled to begin at 11 a.m. As of Tuesday afternoon, more than 6,000 Facebook users had pledged to attend the D.C. demonstration. At least 130 sister marches have been planned nationwide. There also is a rally scheduled for 11 a.m. June 30 at Grand Park in downtown Los Angeles, which 6,265 people have pledged to attend thus far. Those attending that rally will march to the Federal Building.